Our third country on this adventure across the Americas; Uruguay or is it Teletubby country?
Before we can actually enter the country, we have to cross a bridge, but we are not allowed to cycle in the bridge. No worries, one of the customs officials just stops a pick-up truck and orders him to take us and our bicycles to the other side; welcome to Uruguay!
It's green, it's hilly and I expect a teletubby running through the landscape anytime now! I'm already gone crazy…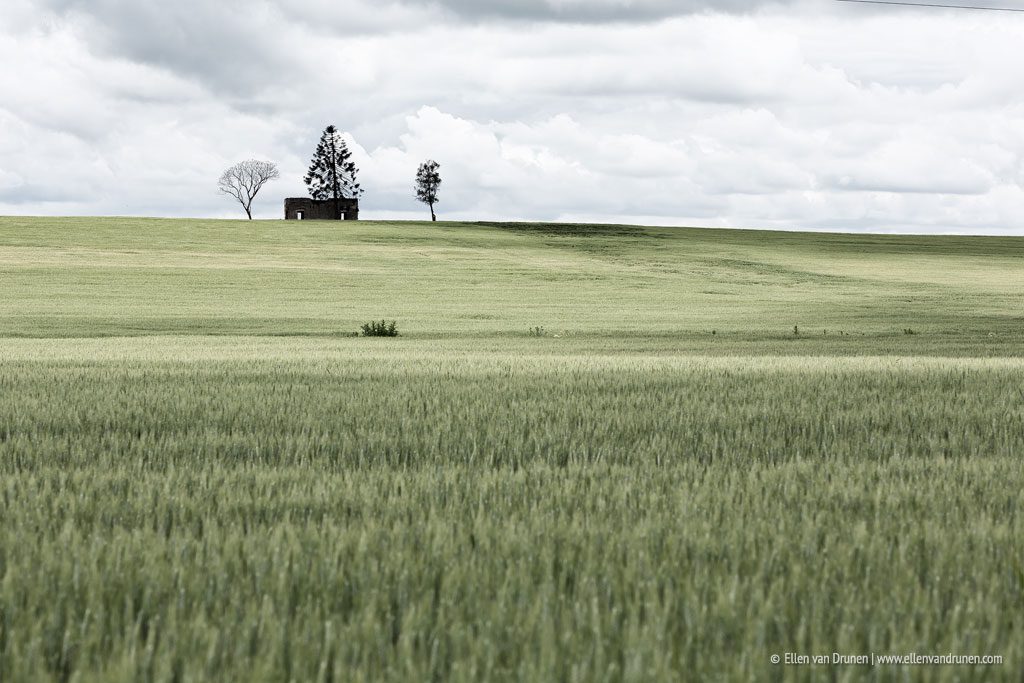 We don't really spend much time in Uruguay, but it's a nice detour to enter Buenos Aires in a very easy way; the ferry from Colonia drops you right in the center. But on our way to Colonia we stay at several campings and they all have hotsprings! And after a day cycling the hot water is very welcome for our legs and muscles. It costs no more than 3,5 euro per person, but that includes the campsite, good deal, right?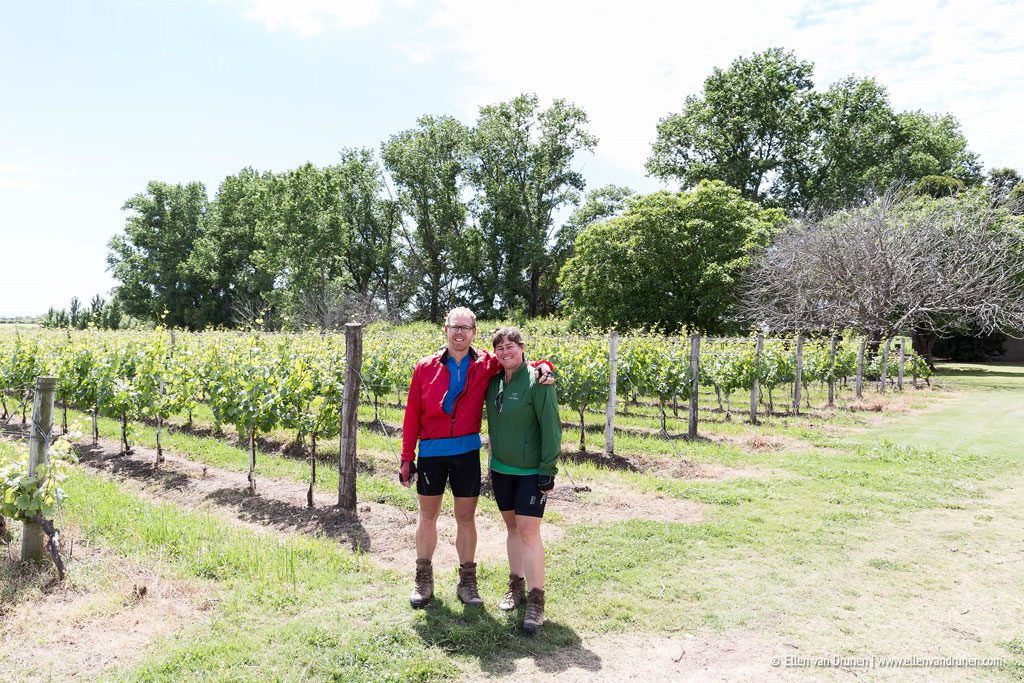 We also visit a winery and the owner shows us his property and the way he bottles his wines. I guess not many tourists really come here and he's very friendly. After the private tour, we drink a glass of wine with him. Tasty!
Colonia is a beautiful colonial city and we spend some time wandering through the streets before we take the ferry to Buenos Aires.