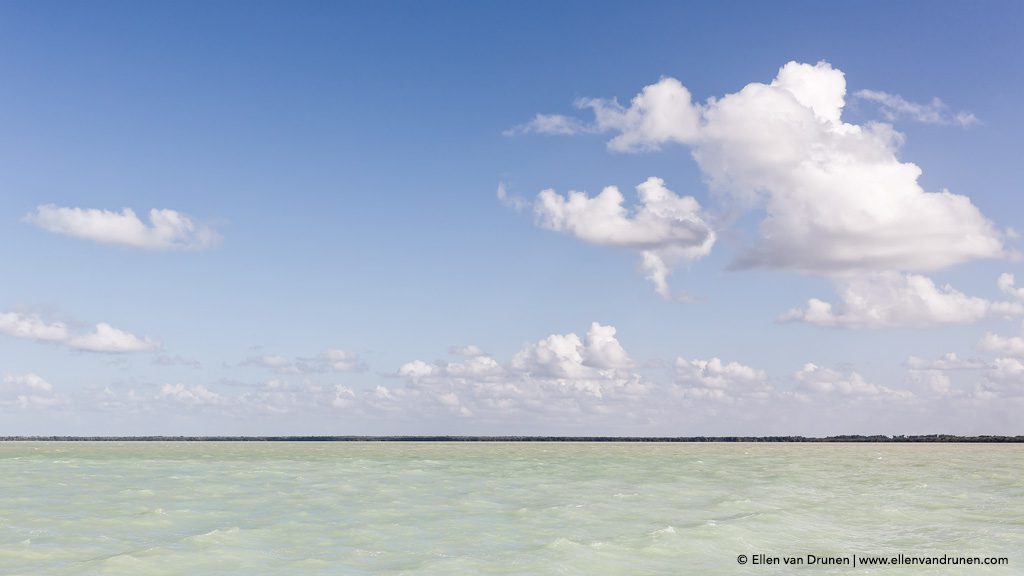 Probably one of the most expensive countries so far! We found out on the first day, when I entered a supermarket for a cool drink to make our suffering in this blistering heat a bit more bearable: 3 EUR for a can of Coke! We knew one thing for sure: let's get the hell out of here and keep on cycling towards our big surprise..!
Belize does have a great vibe though; a kind of 'relax man!' and I can't really blame them. It's so hot, I'd rather lie in my hammock too. The roads are long, straight and a welcome headwind is slowing us down a bit, but also gives us some refrehsment, since there are nearly no trees to hide from the crazy sun. It's quite empty too (and clean for a change!), with long stretches of nothing; no houses, no animals, no nothing.., not even trash. The few settlements we do pass have cute names such as Shipyard, Orange Walk, Spanish Lookout and Crooked Tree and after almost 19 months we can speak English (the official language) again.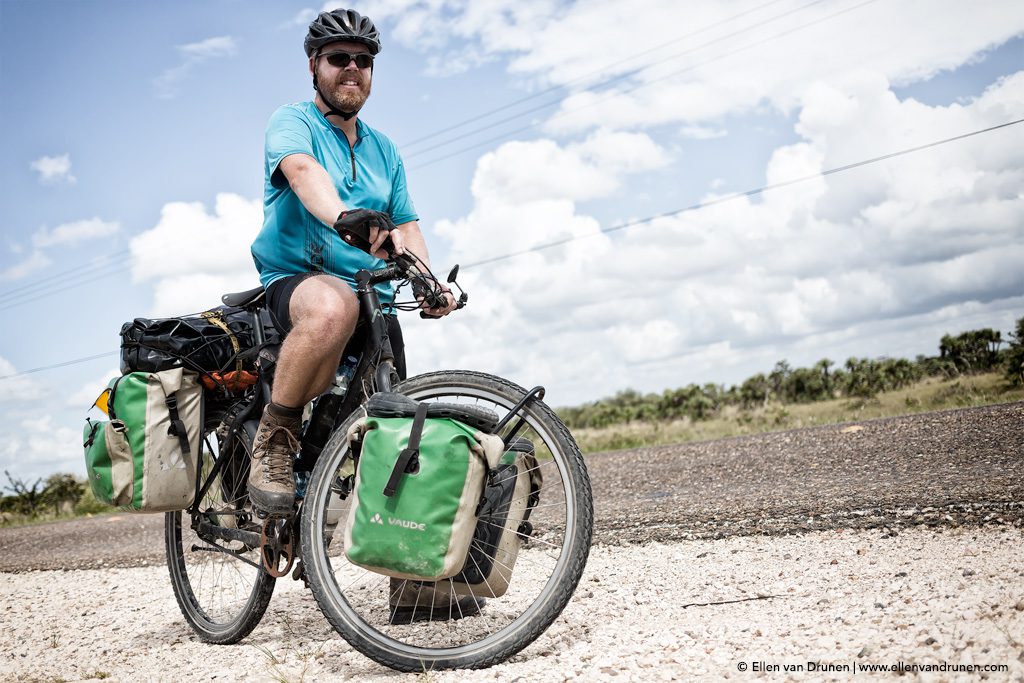 If you have money to spare Belize is a heaven for divers, because the reef here is supposed to be one of the most beautiful ones in the world. But, we let that go by, take a quick dip in the milky turquios colored Caribean and head for Mexico. Right on time for Elmars birthday and to receive his awesome birthday present… 🙂
Did we already mention that big surprise that's waiting for us? No? Well, it's out there in Mexico and will be revealed to you soon… we promise!