As for many of you, we had to change our cycling plans due to the covid-19 pandemic. Our first plan was to ride part of the Western Wildlands Route in the States, we then changed to Norway and later to Spain. But all closed their borders by the time we were going, so we finally opted for Switzerland.
We started our adventure in Davos and after a day hiking around the Weissfluhgipfel at 2817 meter we set of on the Alpine Mountainbike Route.
The starting point for this long distance MTB route is in a small town, Scuol, one days ride away. But first we have to ride up to the Fluellapass at 2389m, a 900m climb out of Davos. Since we don't fancy the tarmac road, we find a track that almost leads all the way to the top. It looked like fun.. but this narrow and rocky track is a bit too technical for me and I end up pushing the bike more than I can ride it.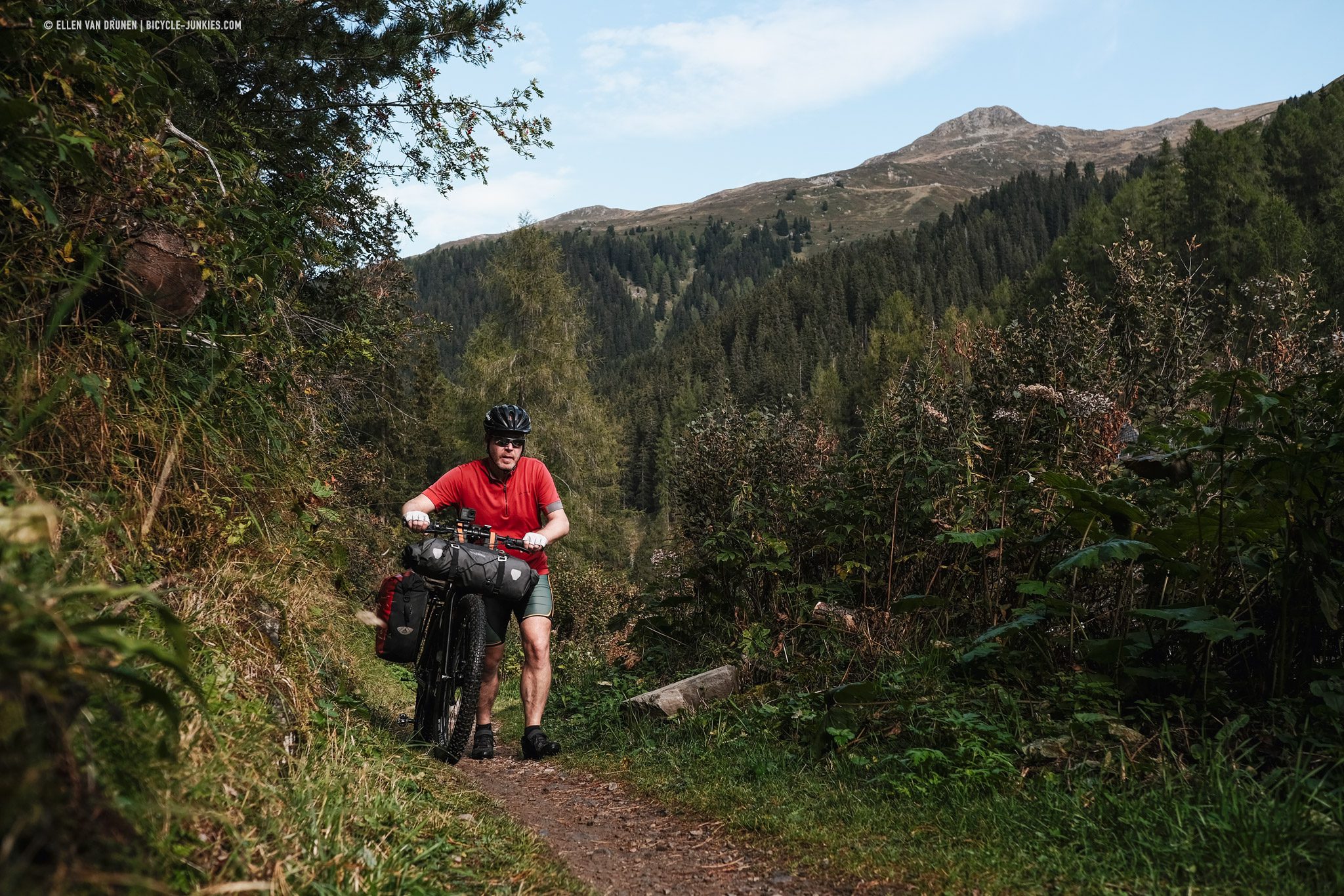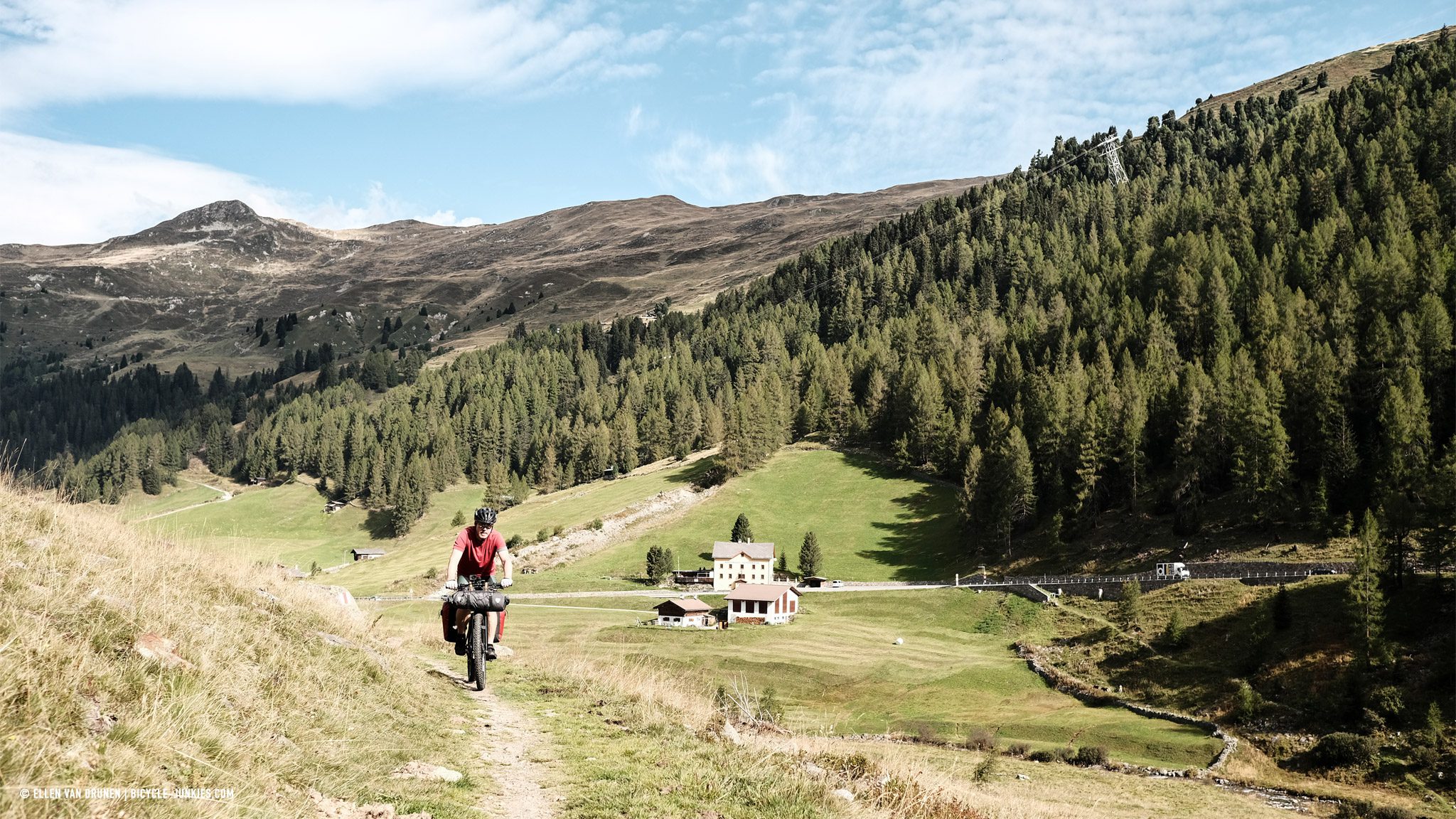 According to the specs of the route the first stage is just 31 kilometers, hmmm, maybe there's a reason for this short distance? Funny thing too, there are only a few campsites at the end of each stage.. as if you are not supposed to ride this route fully equiped…
We leave the campsite and immediately start a long and hard climb. As we slowly continue, E-mtb riders pass us… cheaters!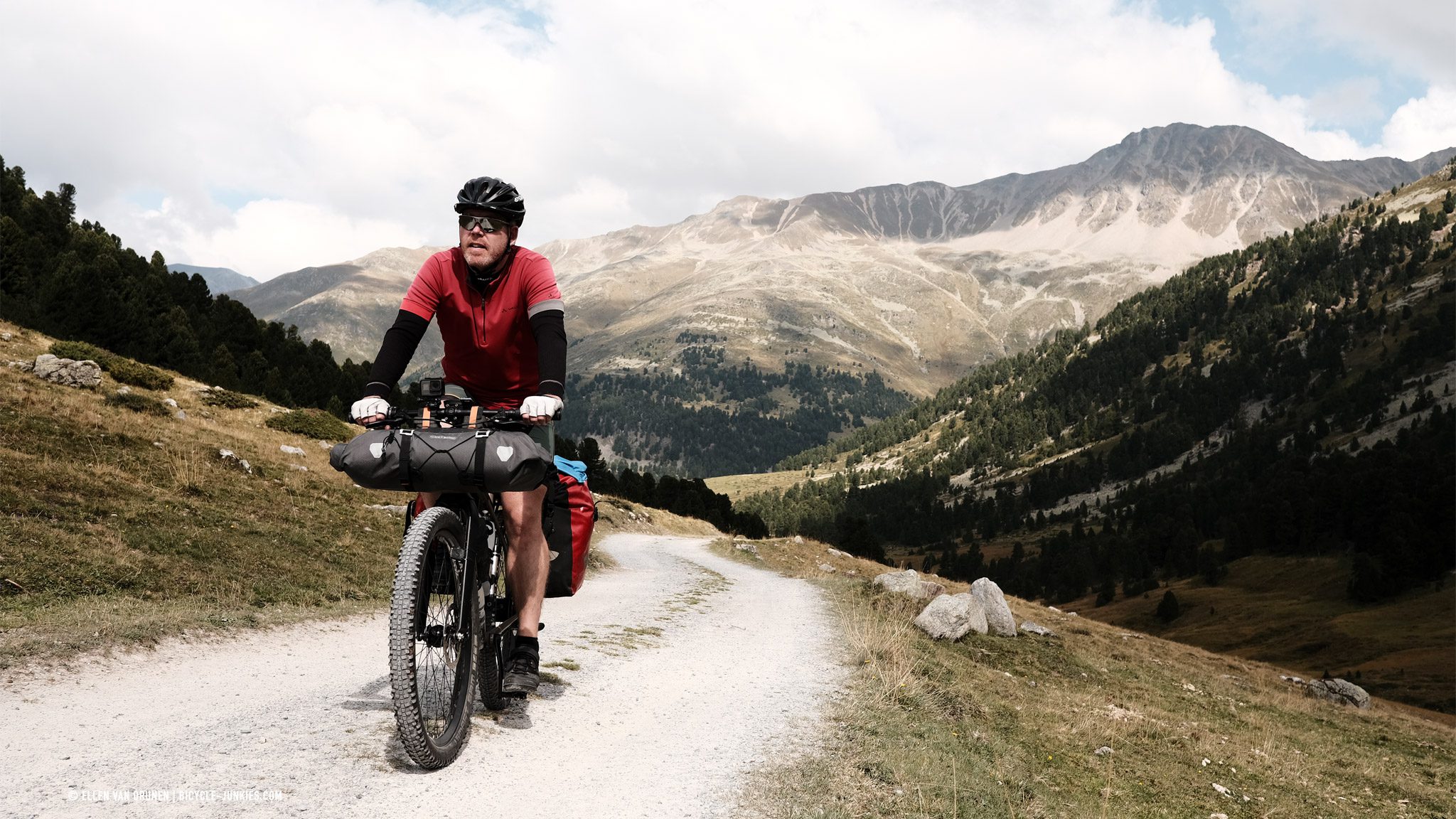 We ride up through Val S-Charl to a tiny village where we have a break after climbing 600 meters; hot chocolate and a pie.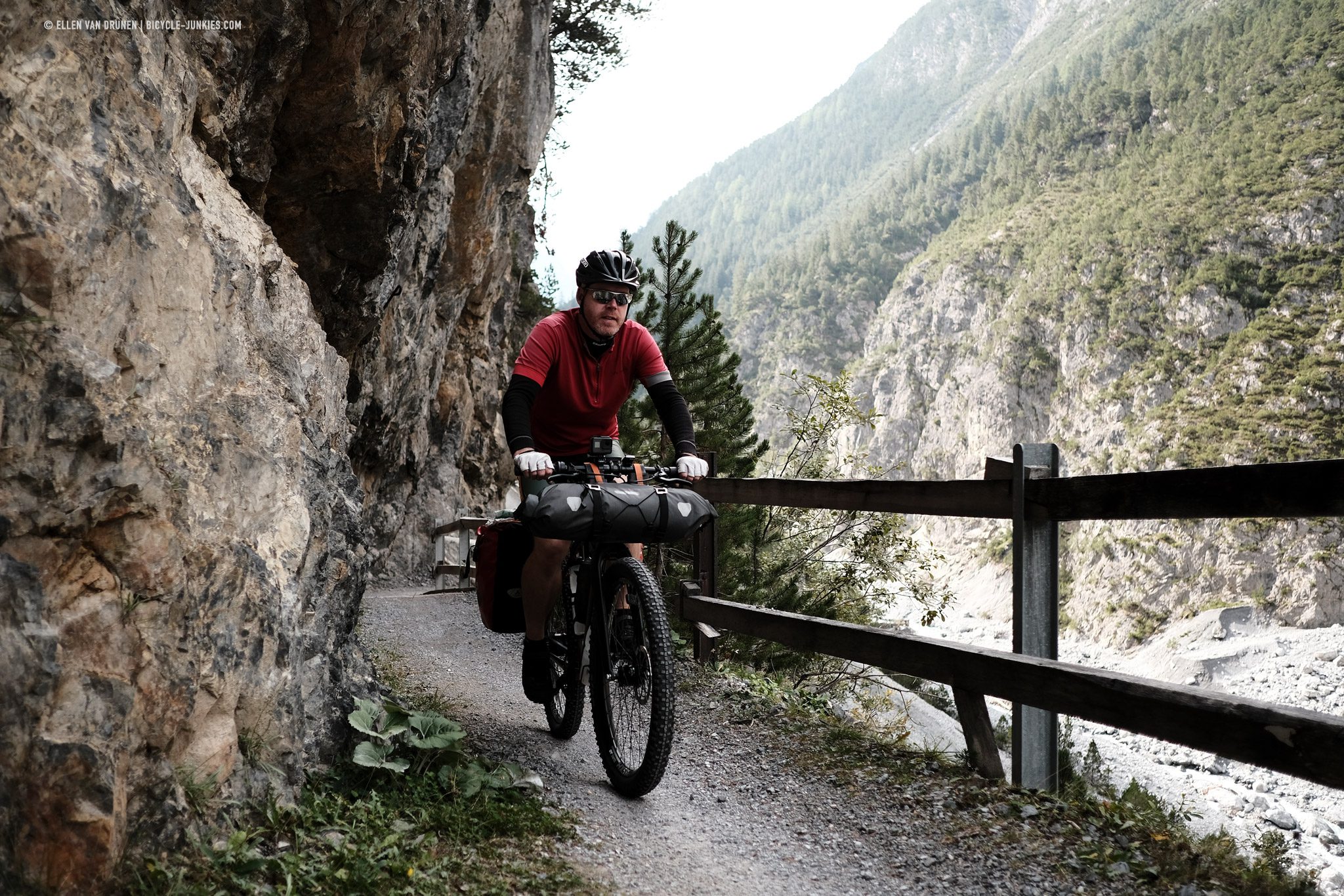 We continue our ride towards God da Tamangur, Europes highest pine forest. After about 18 kilometers the track turns into a narrow singletrack which leads us to the top of the pass.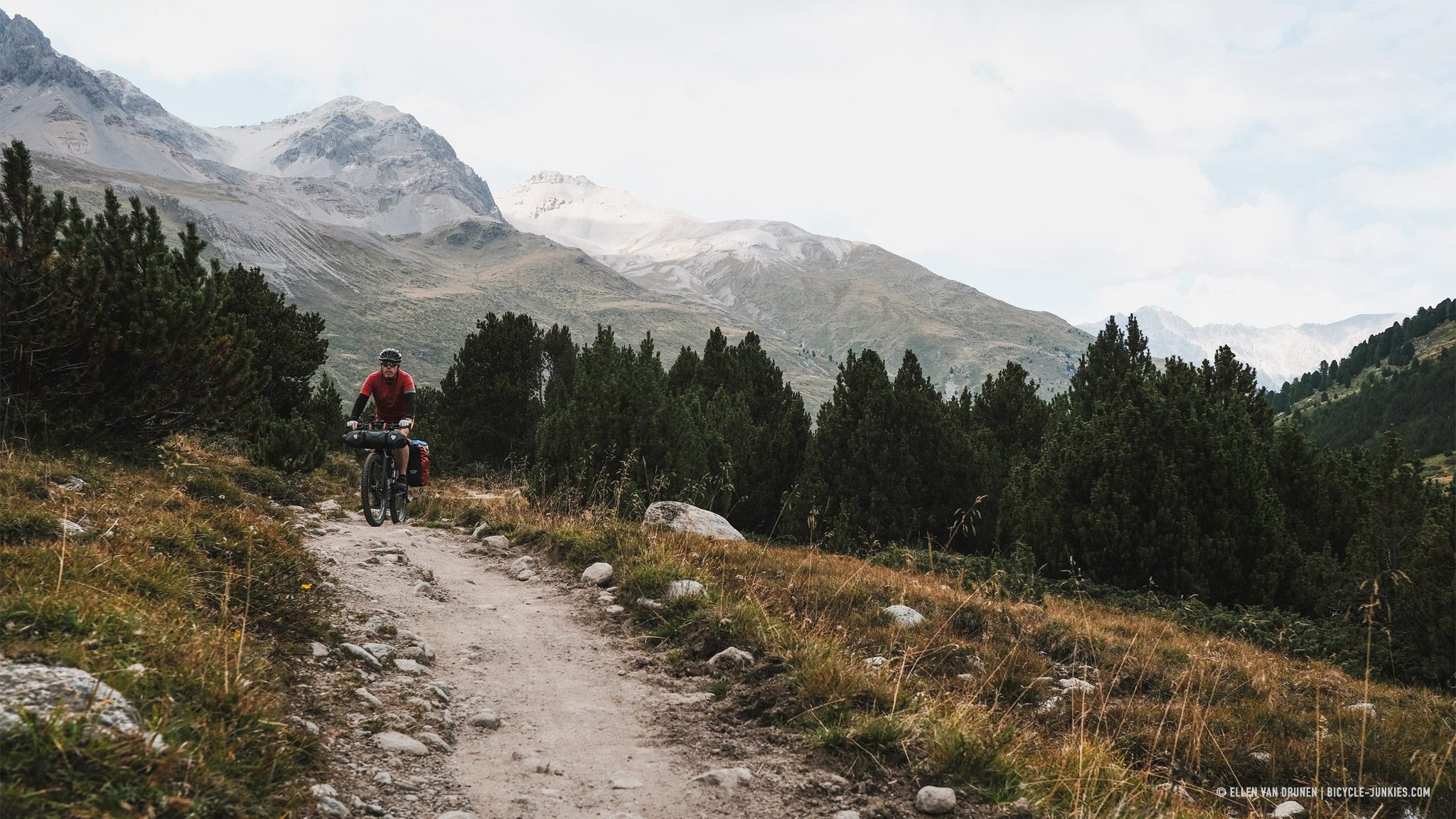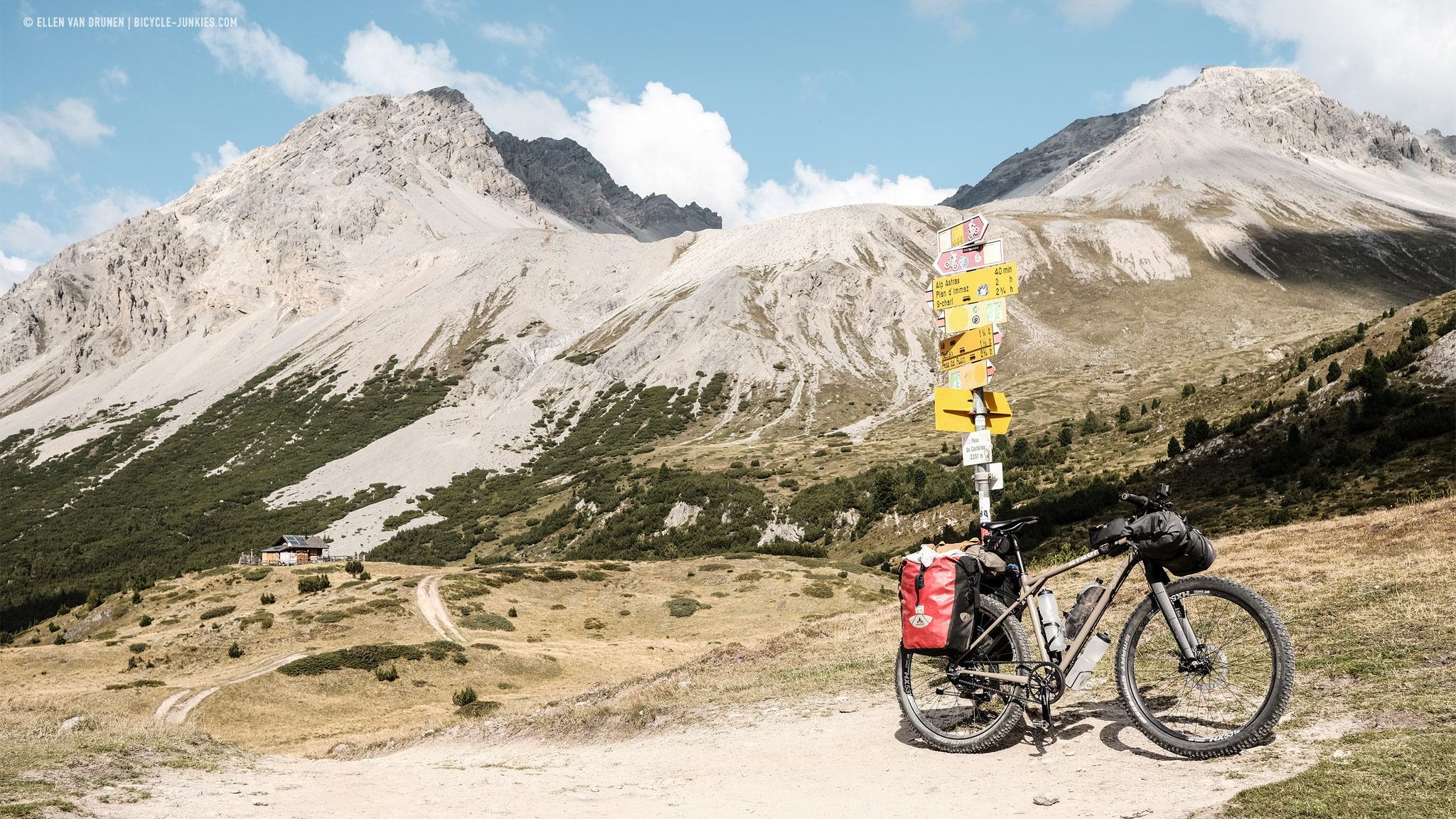 The downhill is really steep and we decide to walk when it hits 24%! We continue to the town of Santa Maria at the base of the Stelvio pass.
Since we are a bit of track here in Santa Maria, I find a shortcut back to the route… there is something with shortcuts..; they are shorter for sure, but it takes us a long time with steep unpaved sections at about 14-22%. I am not able to ride these parts most of the time. Even the occasional e-bike is having a hard time! Back on track the ride is a bit easier and the landscape opens up as we reach the pass.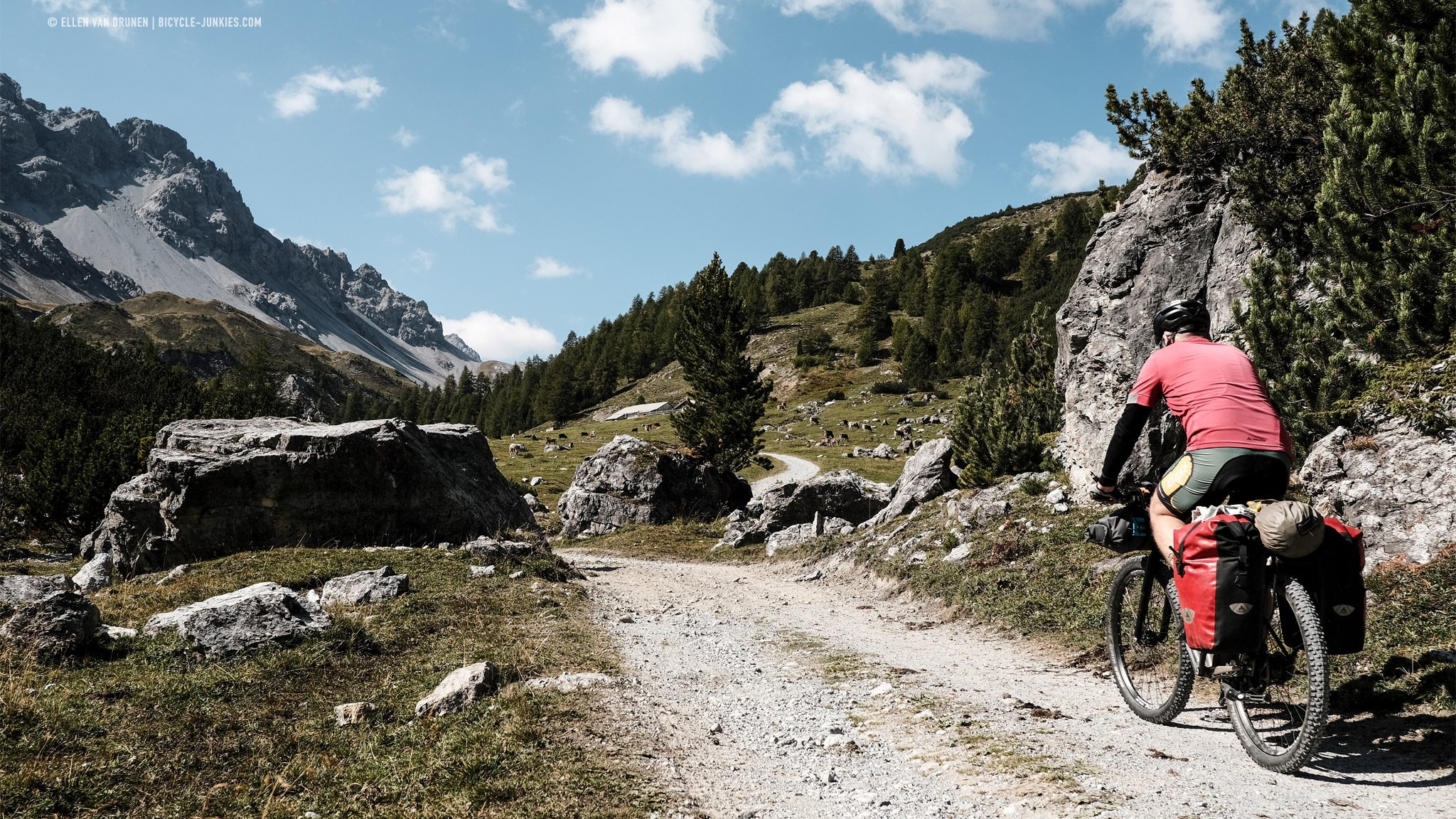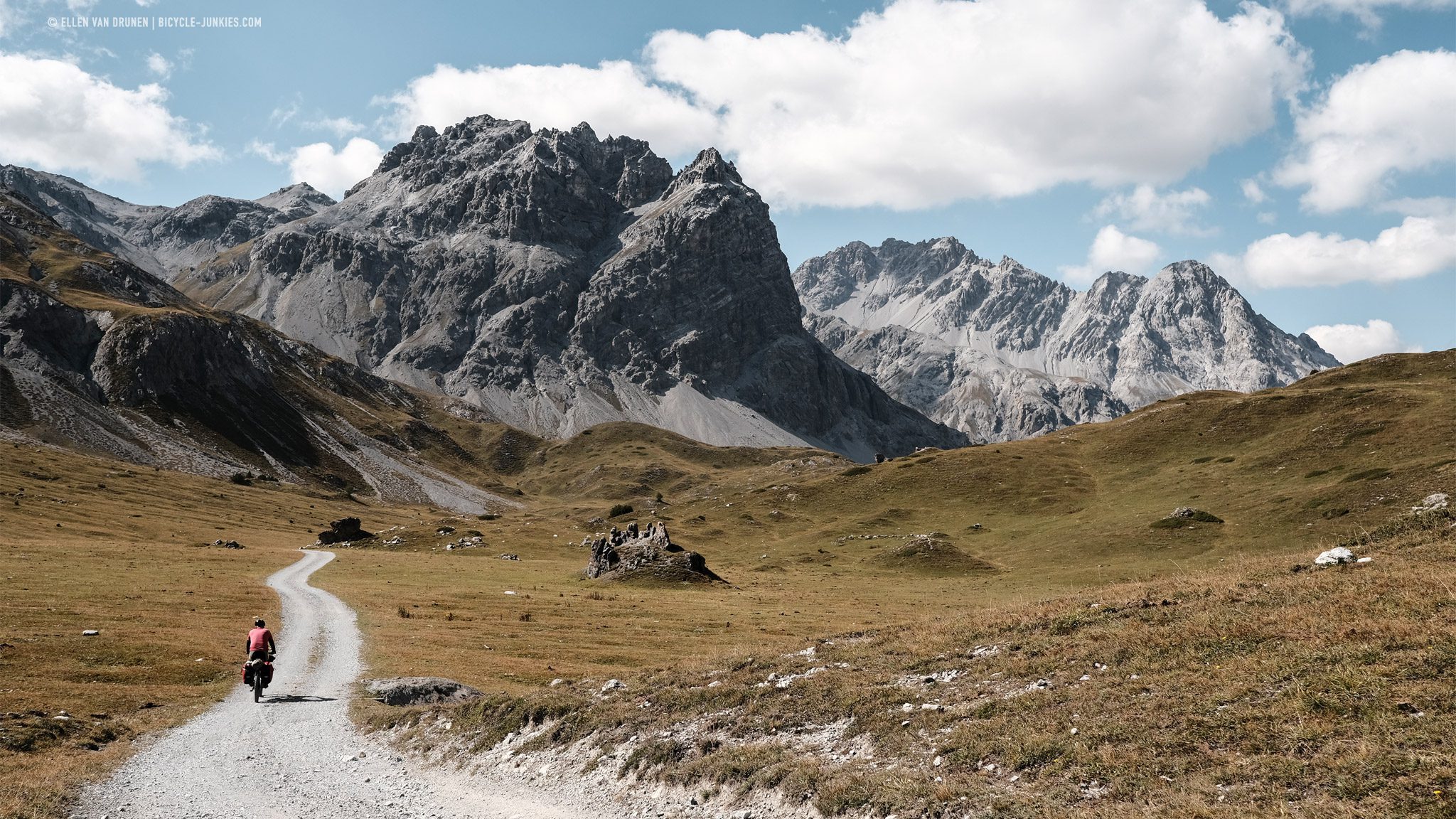 A beautiful valley leads us towards Italy, but not before another singletrack. A tough ride, but we love it!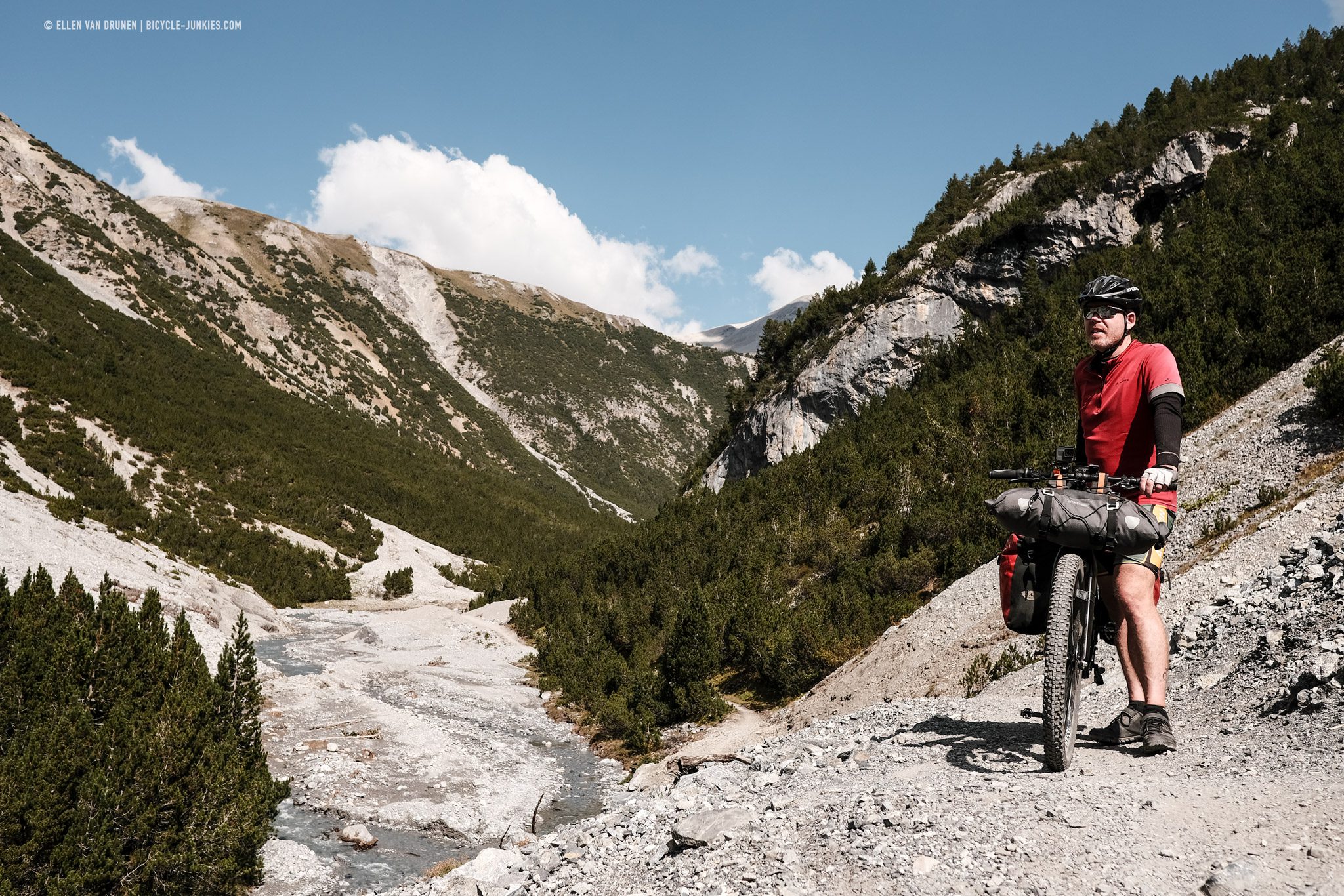 At the lake we have a snack break before we start climbing over another steep pass towards Livigno.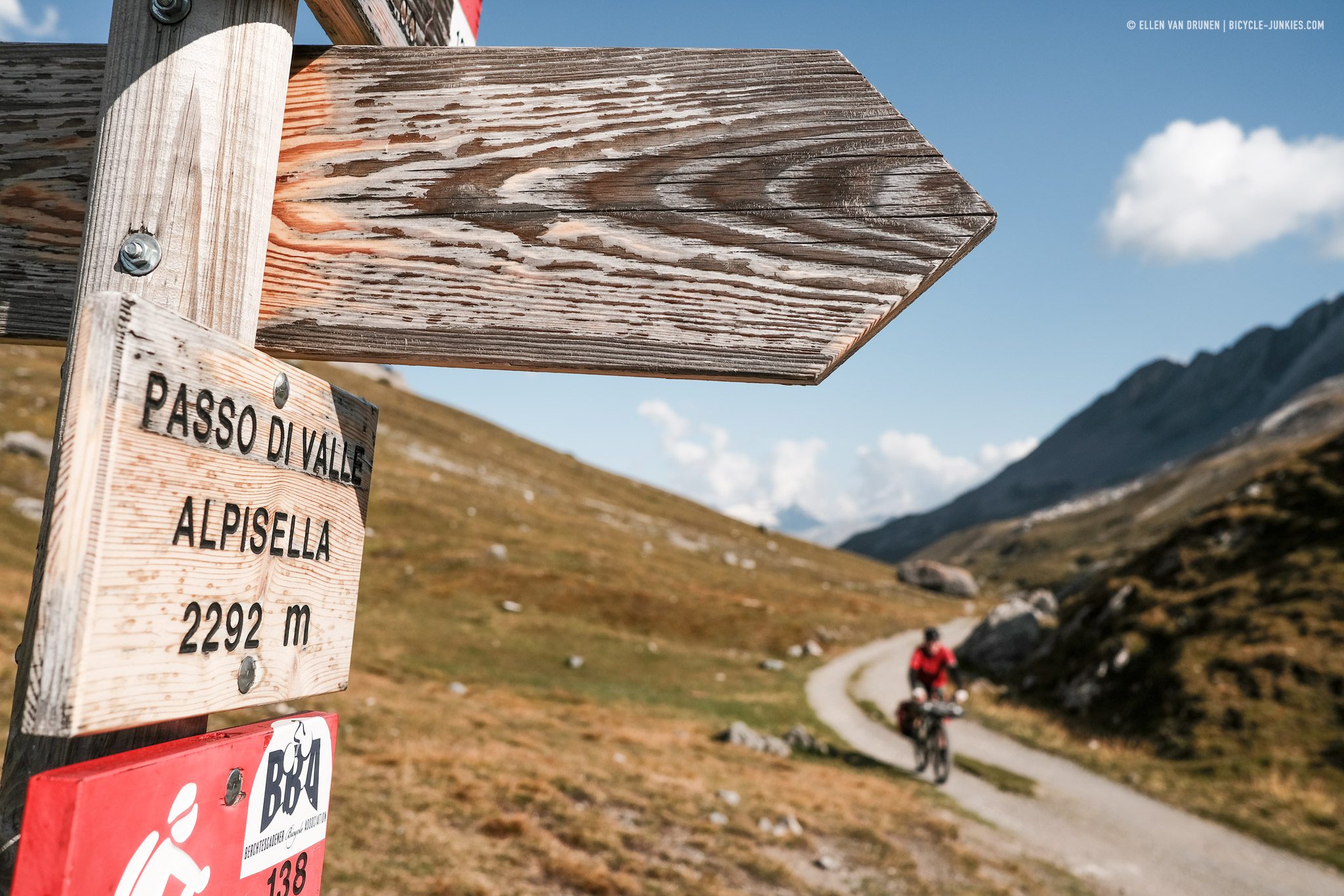 We crave for pizza and after pitching our tent and a very hot shower, we walk towards the village. The pizza is delicious and huge. 😉
We have come to the conclusion that we are too heavily packed for this route; it is a typical hotel- or e-mtb trip I guess. Or maybe I'm just weak! Anyway, we decide to mix and match the route and skip the most technical parts. As decided we leave Livigno following the MTB-route for the first couple of kilometers and then continue on a paved route towards the Forcola Pass. Here we have an amazing view over the Bernina Range. A short downhill follows and then another climb towards St. Moritz. Apparently there's an event planned; some kind of race, but nobody seems to bother that we are cycling here. Until, just a couple of hunderd meters before the pass a guy from the organisation tells us to turn around and go back as fast as we can. What is he thinking? I'm not going down! I can already see the pass! So, we pretend we don't hear him and continue our ride. But not for long… a police car stops us. We are not allowed to continue… but this friendly guy assures us we can wait with the guy from the organisation. For how long? Well, about 4 hours! What???? That's a very long lunch break!
No more than a couple of minutes later, we hear the roar of fast oldtimer cars; Ferrari, Lamborghini, Alfa etc. What a noise! They will drive up and down the pass and there's no way we are allowed to continue our ride. The first time the cars pass it's fun, but after the second time we are bored and worst of all; clouds start rolling in and the beautiful Bernina mountains are no longer visible… In between two rides a passanger bus rides up the pass and we decide to ask if he can take us and our bikes. Luckily he's ok with it and within 5 minutes we are on our bikes again! Riding down on the MTB-route towards the campsite in St. Moritz.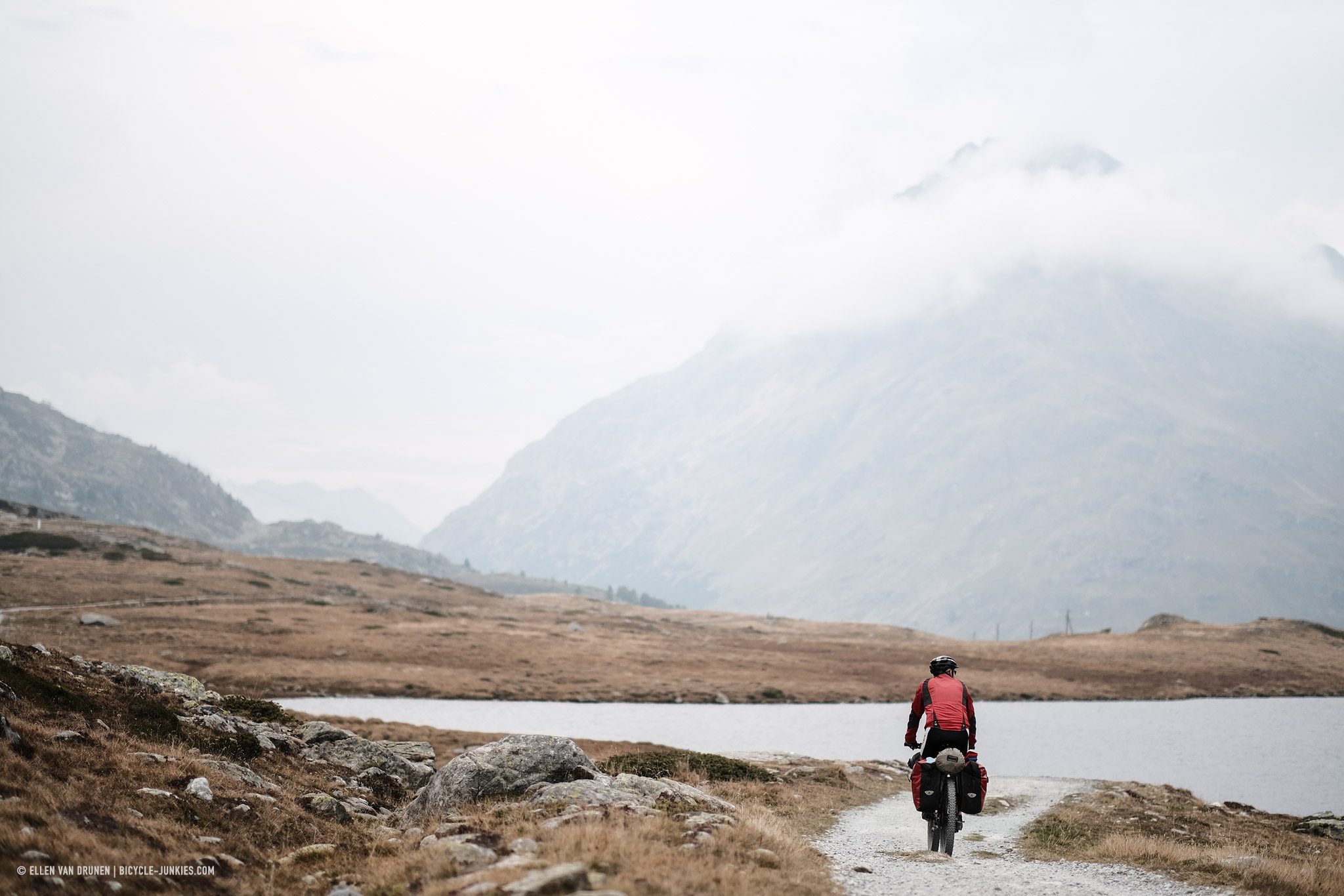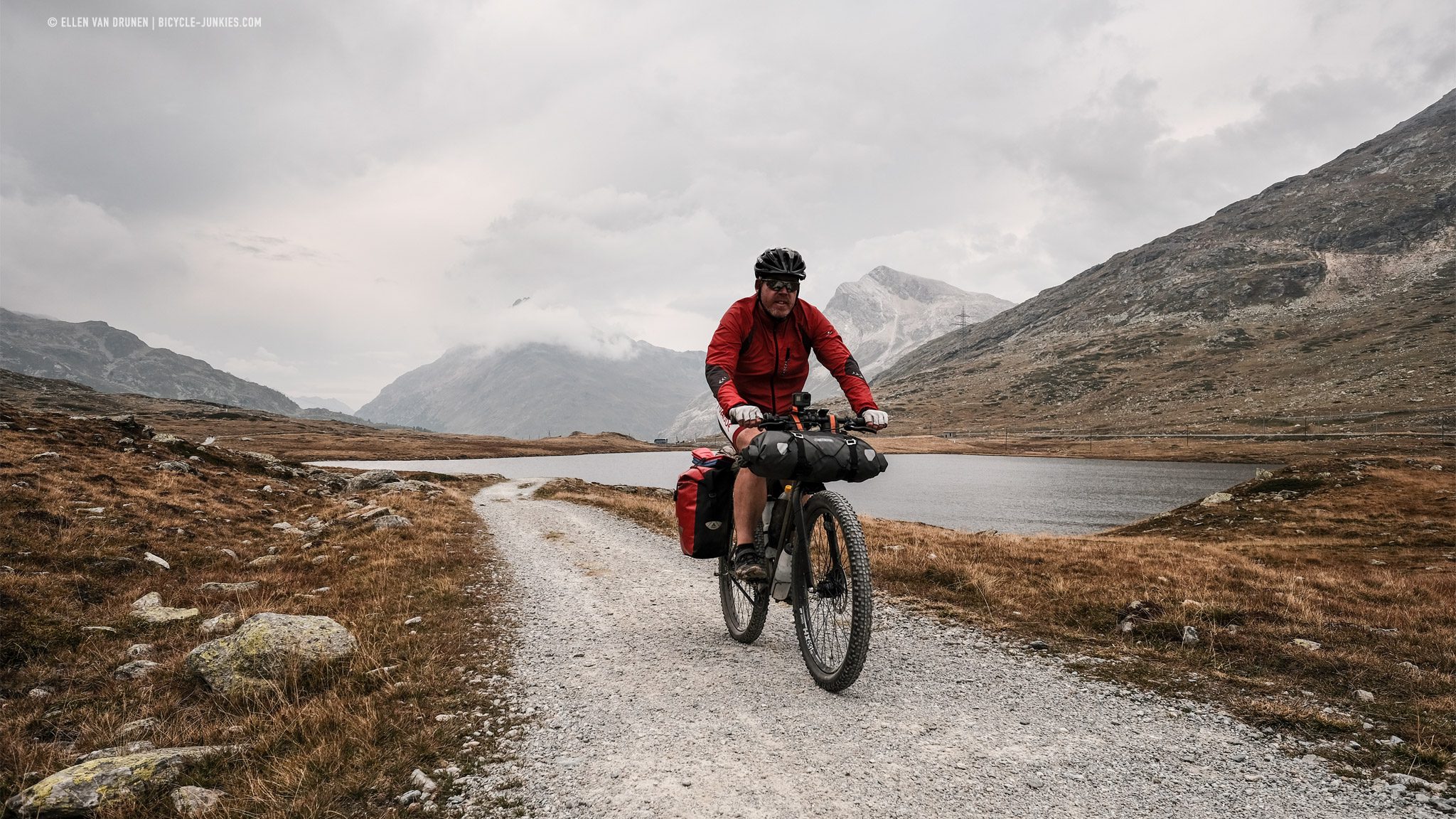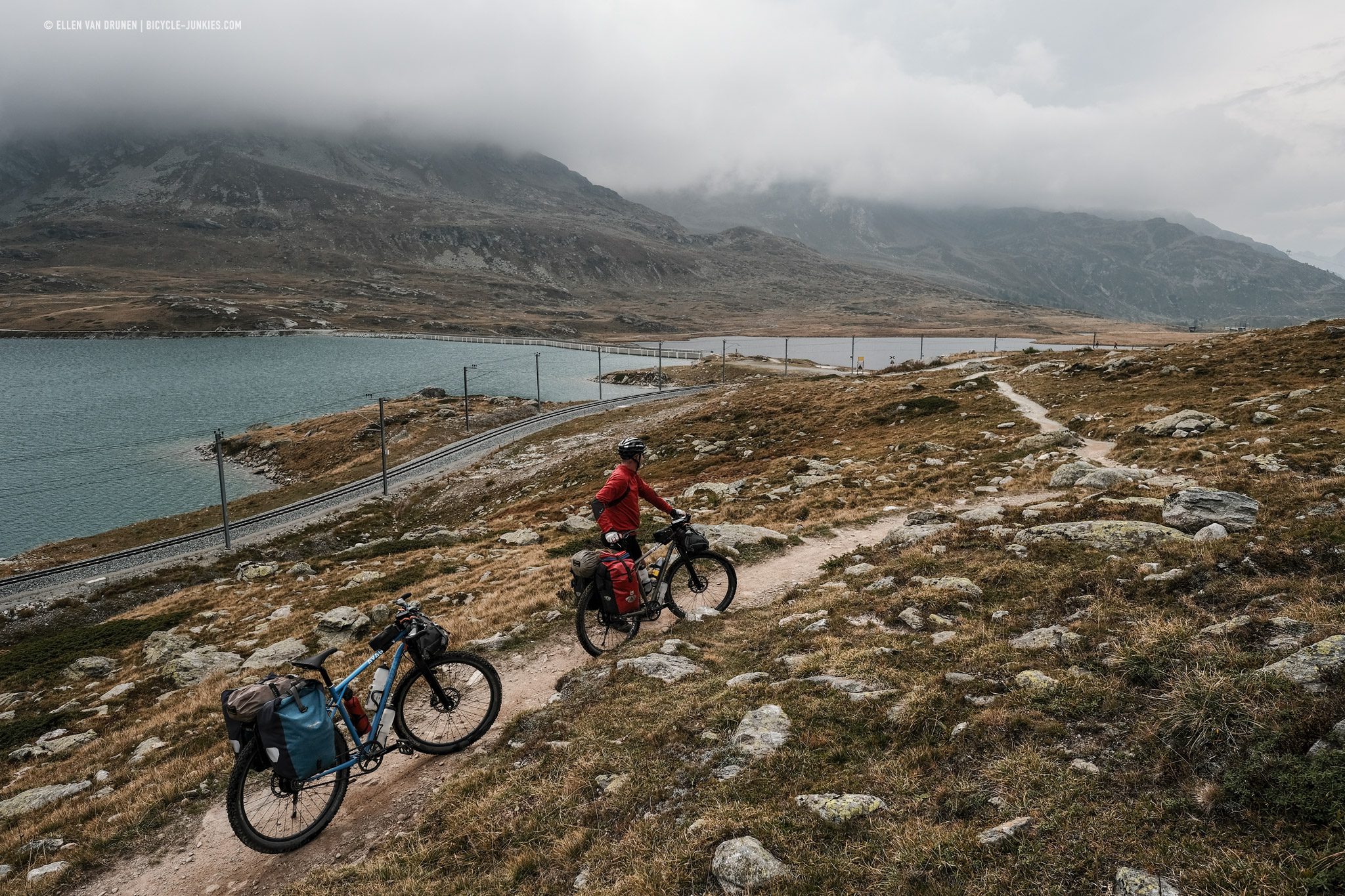 We had planned for a rest day in St. Moritz, but the campsite closes tomorrow. We ride up towards the Juliana pass, where we eat a sausage before the long downhill starts.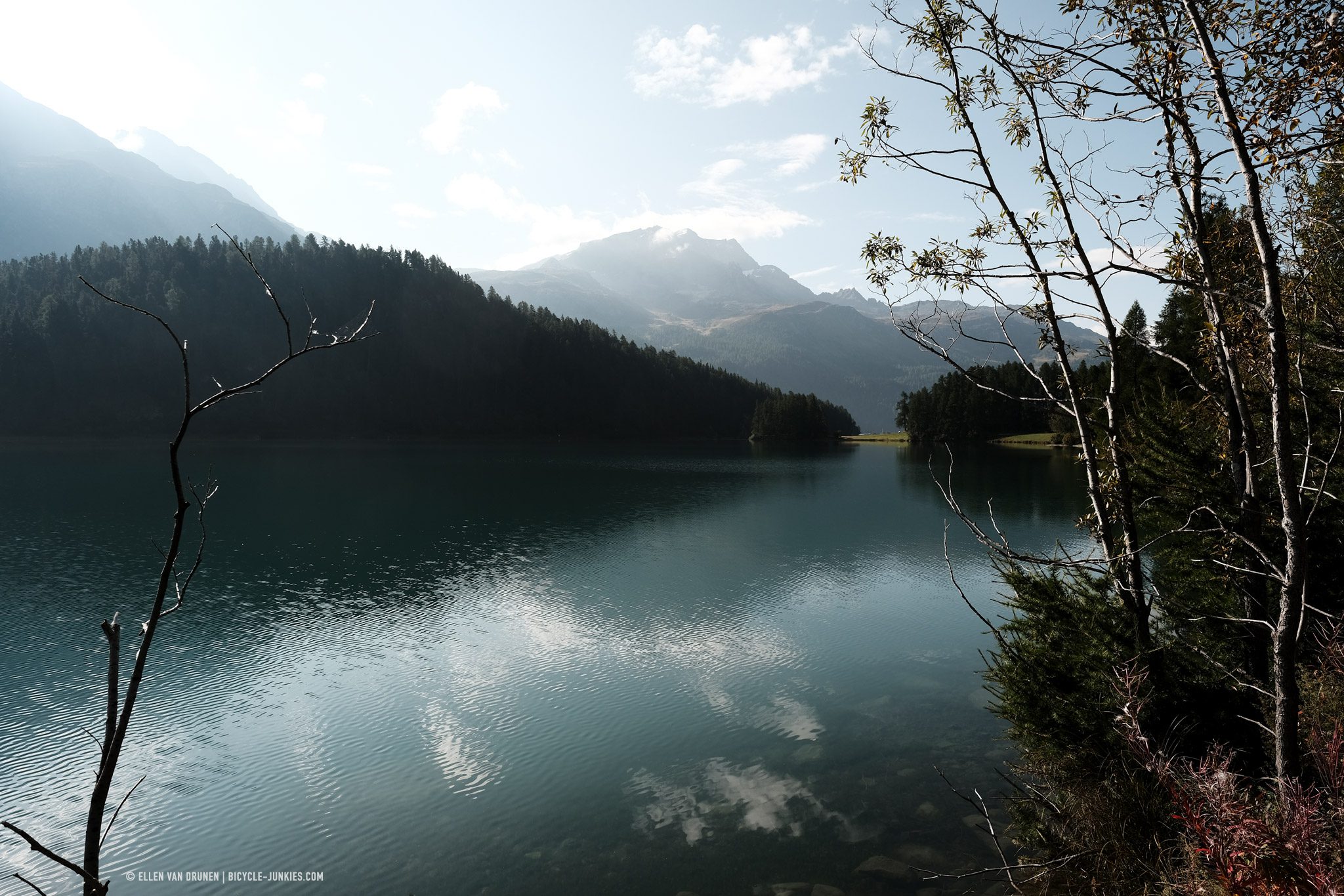 One good thing about the campsites here in Switzerland: fresh croissants every morning! Together with coffee from the Bialetti we start the day with good vibes.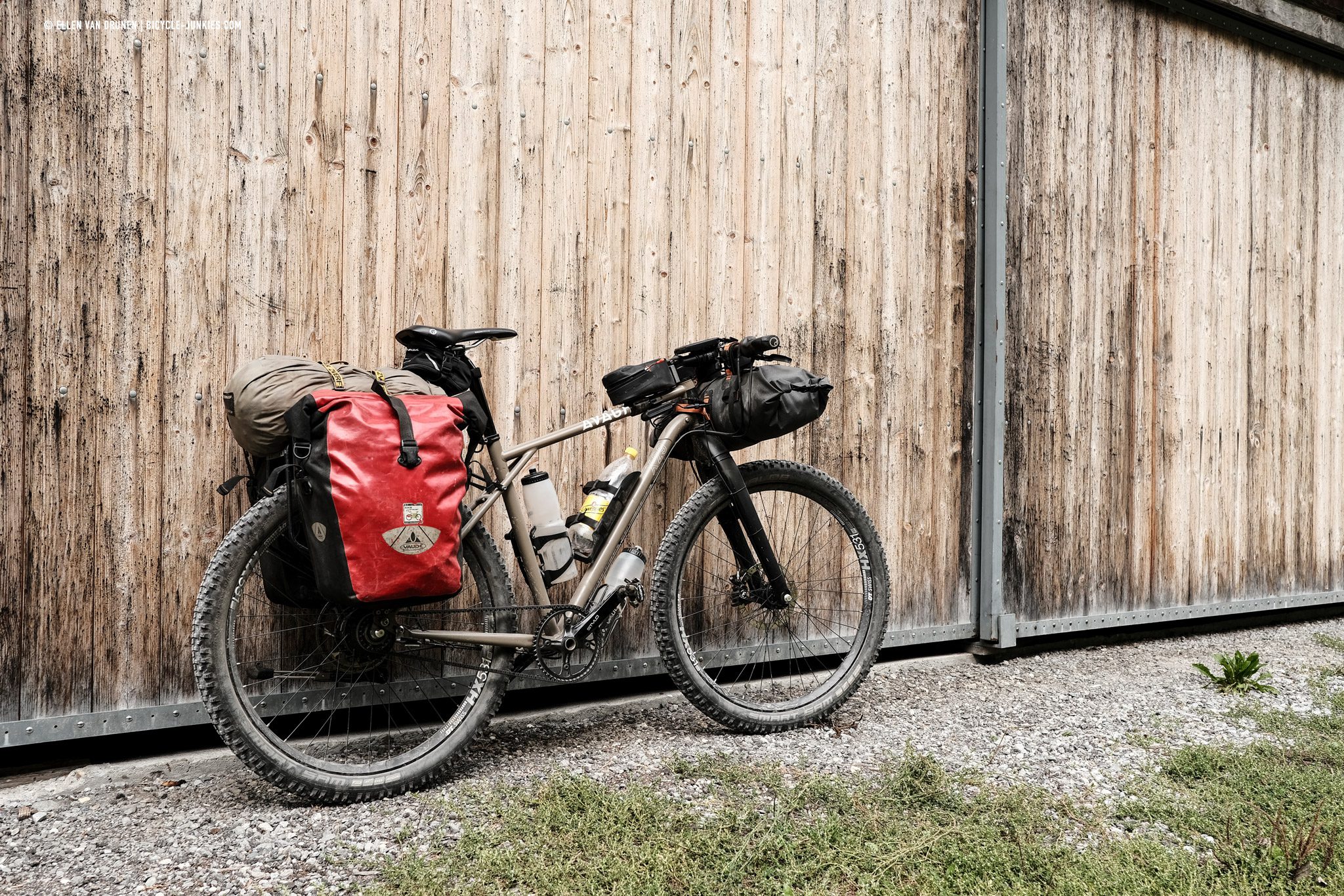 We notice that the weather is changing; temperature is dropping and dark skies are rolling in, it rained all night and all day on our way to Andermatt.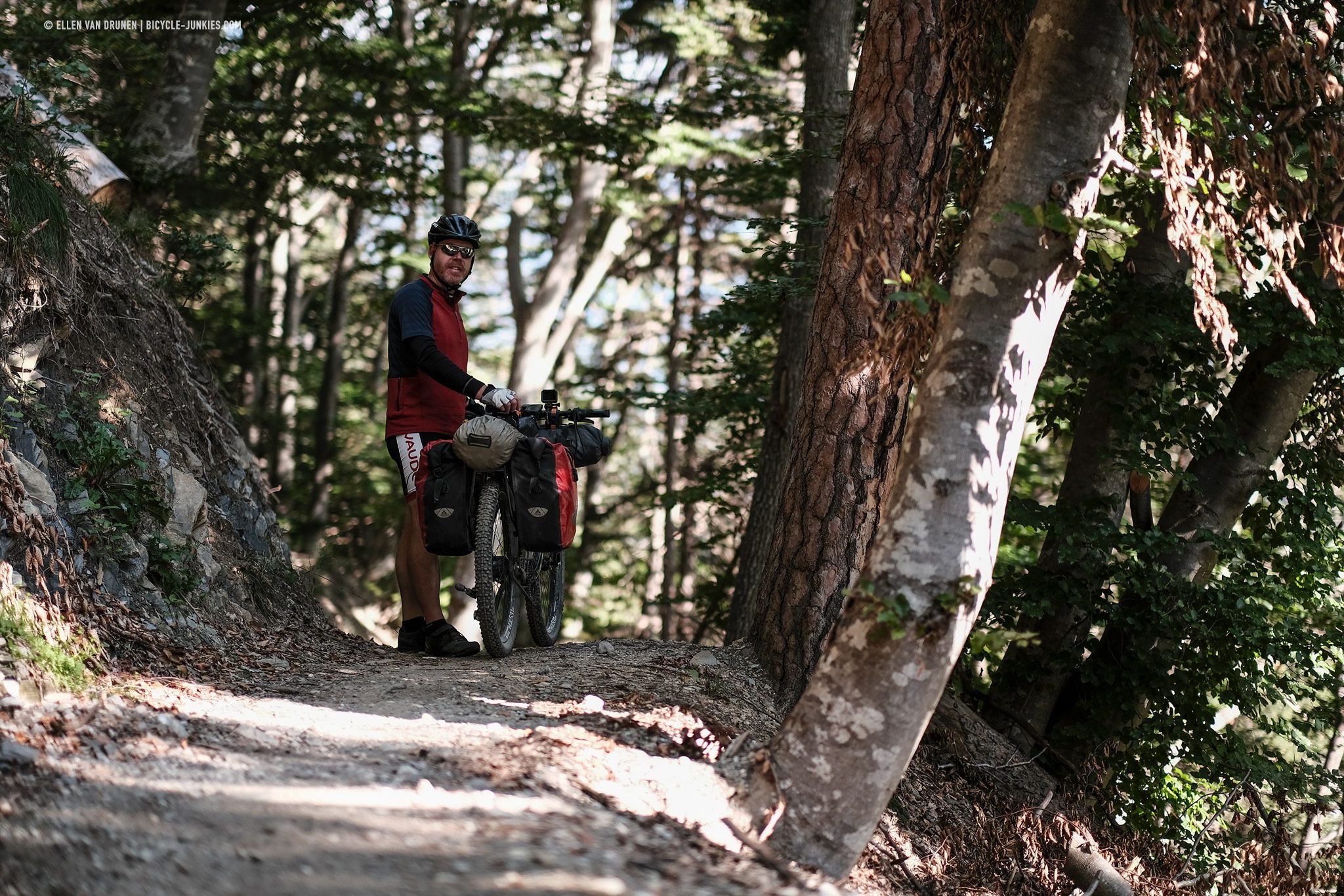 It's time for a break and we stay in Andermatt to do some hiking in the surrounding mountains.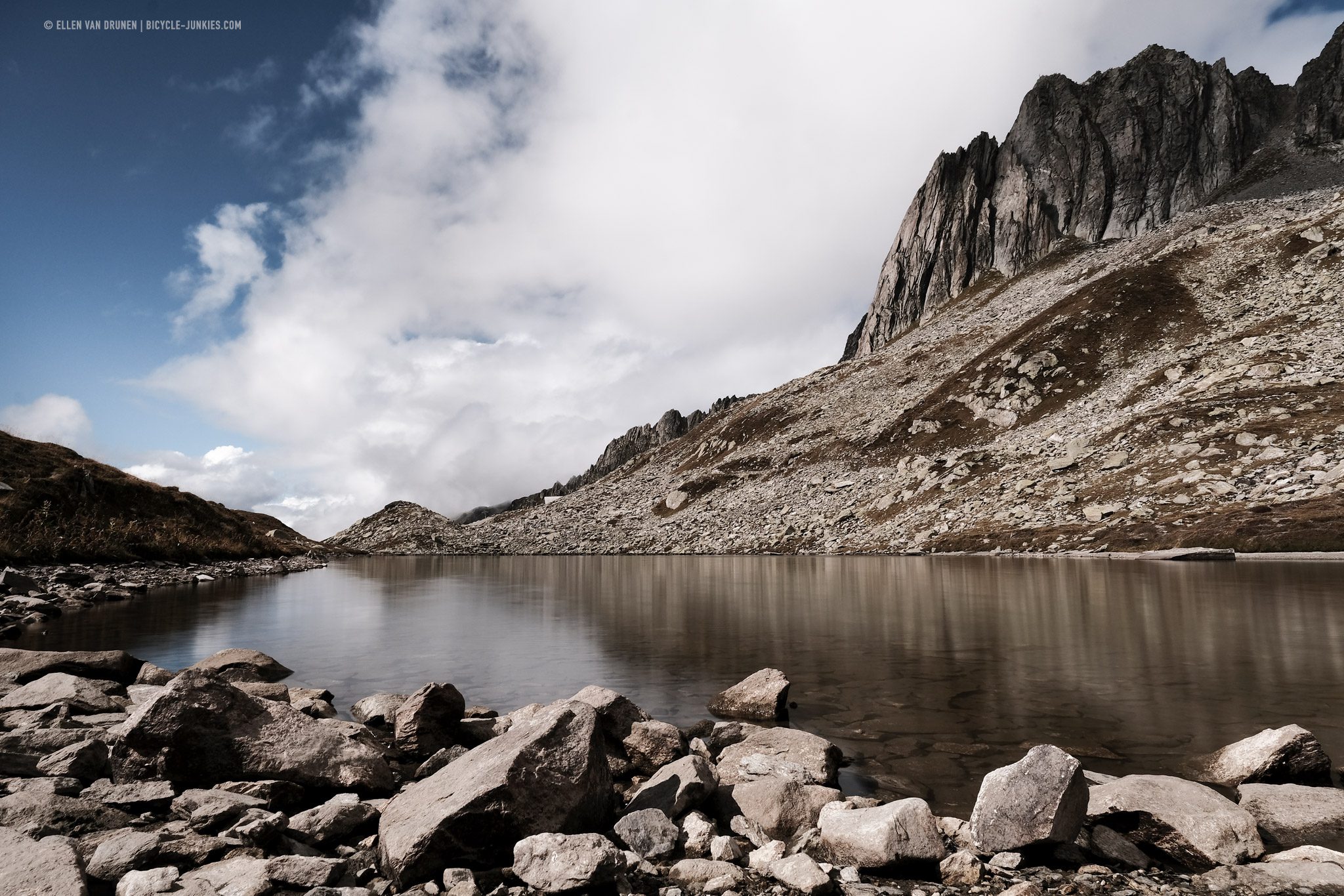 Summer is over and the weather changes drastically. We manage to ride up the Sustenpass and it's very cold at the top. We put on warm clothes and start the decent towards a tiny town called Gadmen, where we warm ourselves with a hot coco before we continue to the campsite in Volg.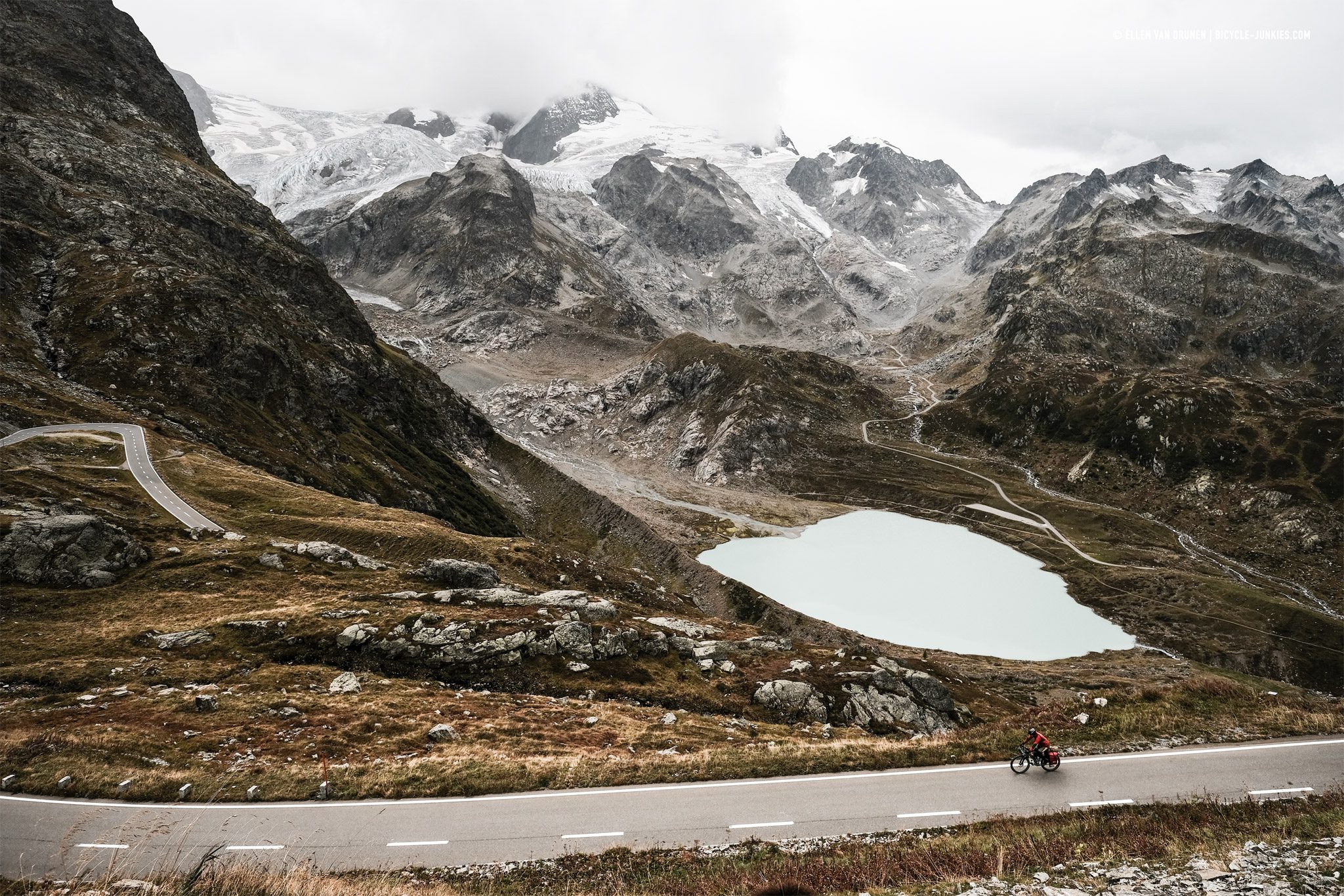 You know when you are in your tent and the sound of ticking is different than that of rain? Well, in the morning what we feared became reality; it has been snowing all night and we are in a white world. The weather forecast isn't very promising either and it's impossible to continue our ride towards Grindelwald, with the passes being closed and the MTB track invisible. So, now what? After deliberating for a couple of hours, we decide to take the train back to Davos, where we left our car and see if the weather is better on the other side of the Alps…
It's been a long time since we have seen this much snow and even though cycling the MTB-route  is no longer an option, this white world is pretty amazing!