An easy warm-up; only 2062 meter high, so easy! We leave Los Angeles and the MacDonalds behind and soon we are back to nomansland. Just a little before Antuco asphalt dissapears and we are cycling on black lava sand. Vulcano Laja with a snow capped peak is watching over us, while traffic slows down and we are on our own again! Alone with history: the Antuco tragedy.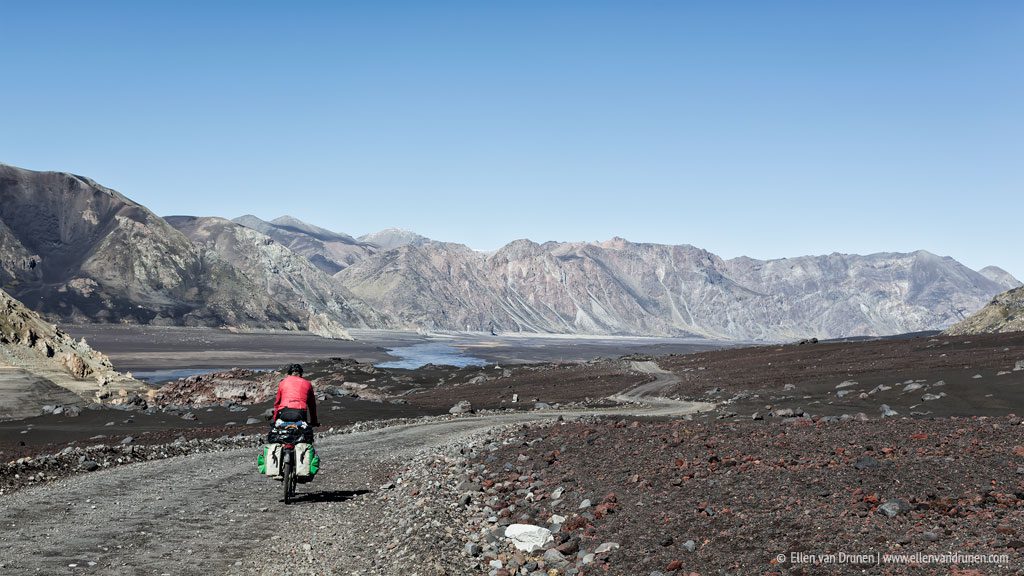 May 18th 2005 45 soldiers died in a snow blizzard. Accept one, they were all no older than 19 years… they were innocent young boys, with no prior training for such circumstances and carrying the wrong equipment. Bad management just led them to their death. Some fell alone, some in groups of five and some very near to safety. A huge monument in the emptiness remembers the fallen soldiers and at the exact place of each soldier a white memorial stone has been placed. It's impressive…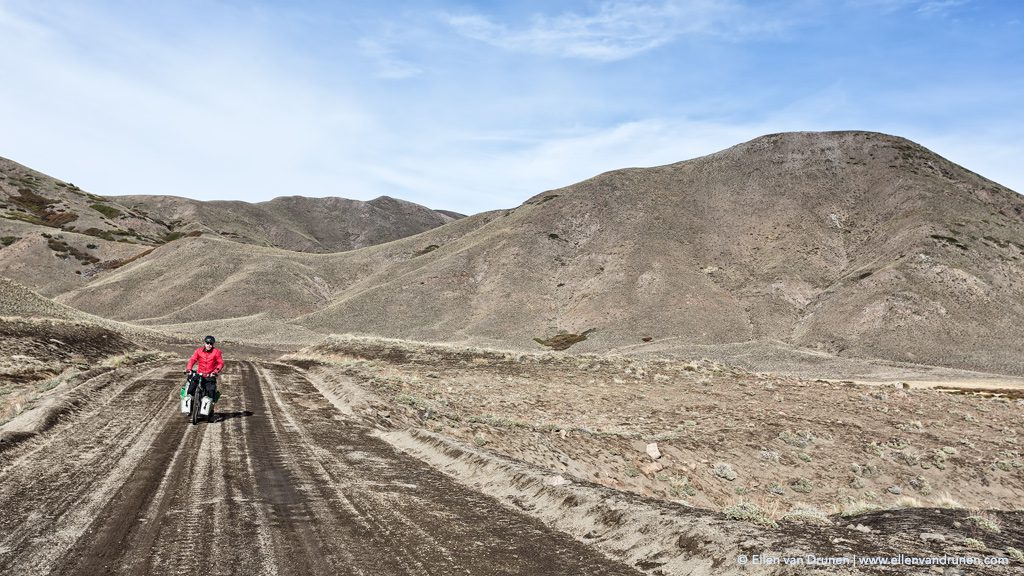 A bit further down the road we pass the Chilean customs and keep cycling a bit more. The sand is soft and we go slow, it's getting cold too. The bushes have very nice red and yellow colors, it won't be long before winter really hits here. At the pass there's snow and ice on the road, after that it's a long and winding downhill, with lots of ups too! When we reach the Argentinan customs, the guys are really friendly. The invite us in and we get a warm meal of chicken, potato salad and bread while we watch tv with the whole crew. When we leave, they give us a bag of bread too! In another week the pass will be closed for the rest of the year, we are glad we could ride it, was very nice.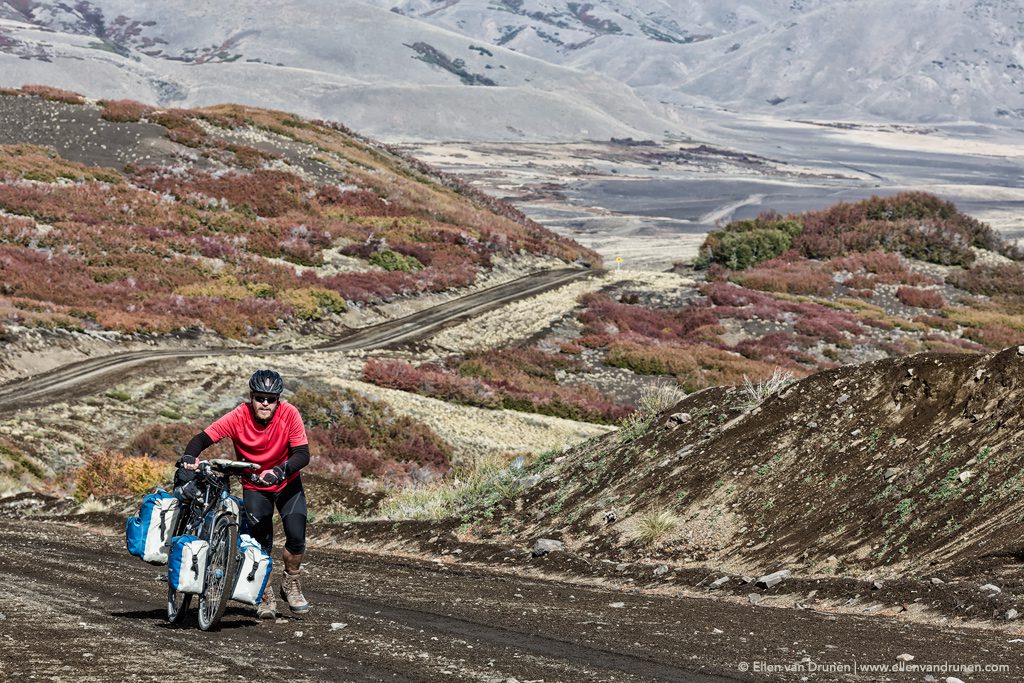 Elmar 40!!!
Since we were unable to reach Chos Malal last night, we celebrate Elmars 40th birthday in the tent, complete with balloons and a candle in a stale piece of bread! I even sing for him, but that only sounds good on paper…Happy b-day hunny, love you! You're a big boy now! 😉