The heat and humidity in Costa Rica sucks the energy right out of us. I don't think I ever saw so much fluid just flow out of my pores, drinking liters of water doesn't really do the trick. Maybe it's better to slow our pace down and do what the locals do…: hanging around in hammocks!

But, we want to keep going! For cycling Costa Rica isn't really that interesting, but maybe that's because we miss the lonely roads and the camping in the middle of nowhere. Lately it's been busy with people, cars and luckily for us: animals! That does make Costa Rica fun to cycle through; we see monkeys, crocs, sloths (when I come back after this life, I want to be a sloth! I get tired by just looking at them!) and many, many birds.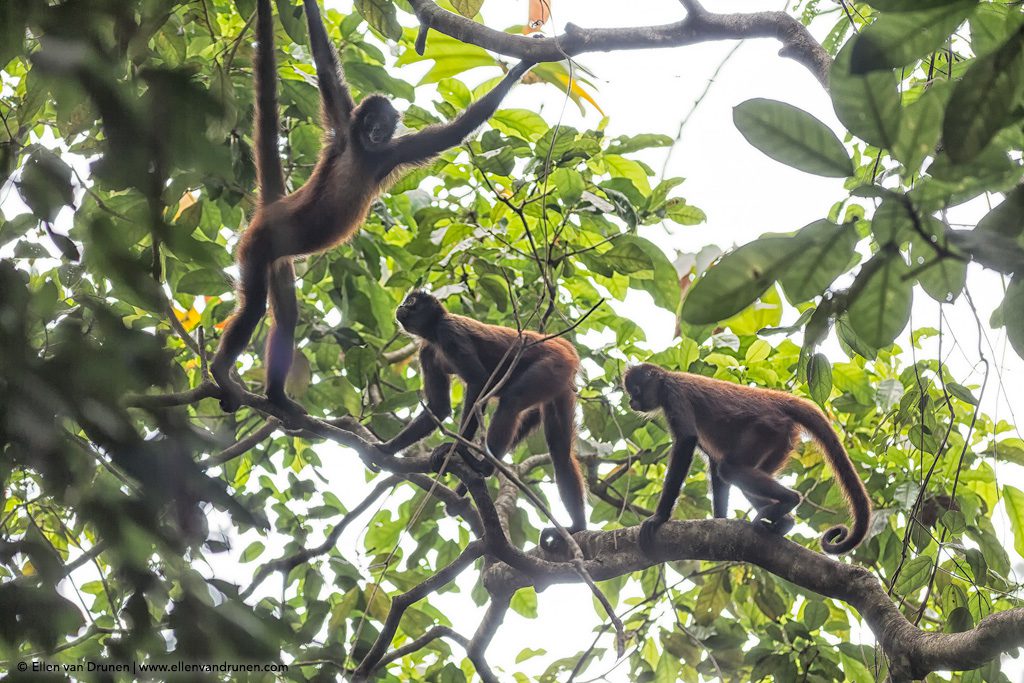 Off the beaten track
After visiting Corcovado National Park and Manuel Antonio National Park we want to hit the mountains for some cool air and so we find ourselves on steep (20%+) hills to Monteverde. Climbing is exhausting with this heat, especially when they are killer climbs and you're thinking you're cycling in a sauna, we have to push a few times. But as a reward we have a cool breeze and very nice temperatures (20 degrees) in Monteverde. Here we visit the cloud forest and we learn a lot about the trees and our guide shows us hummingbird nests and even a female Quetzal bird. It's so nice here, we don't really want to go back down and face that ferocious heat again… But, we saw a nice offroad track South of Laguna Arenal.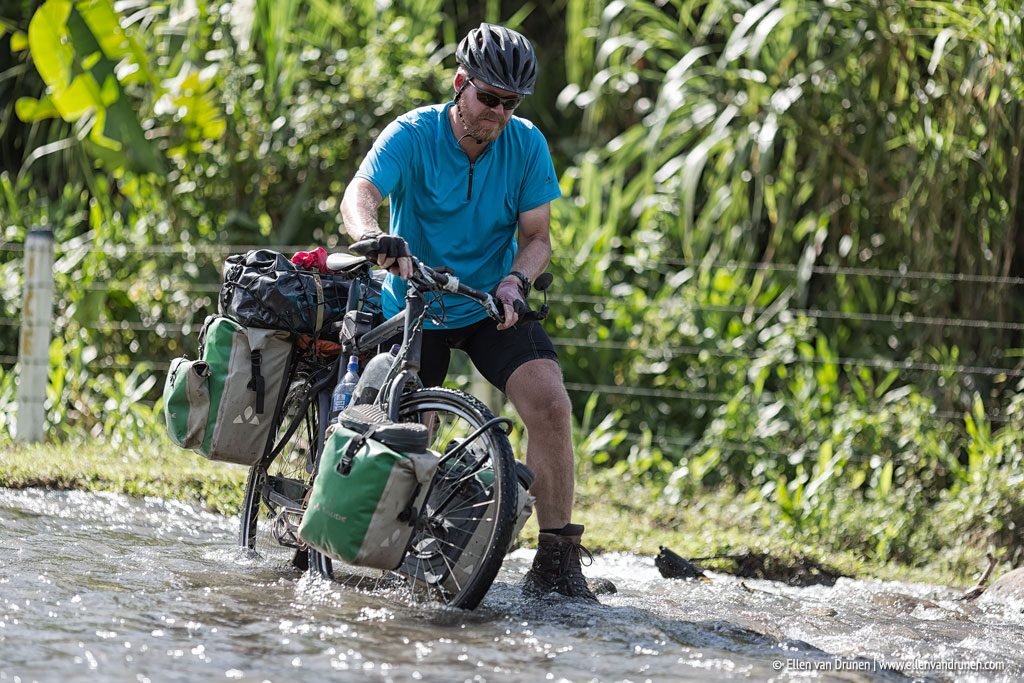 The 20 kilometers offroad brings back the energy, this is what we like: no cars, no humans and five rivers to cross (the last one being more than 100 meters wide and sometimes thigh deep – our bicycles float on our panniers!). Yes, we did it! We found ourselves another nice offroad track! That is, as the Ticos say: "Pura Vida!"