It's been 5 years. 5 years since we cycled part of Peru's Divide during our long distance ride across the Americas. Now it's time to go back to this amazing country and ride some more.
Looking at the map I can't decide which route to take, I want to see it all! Bikepacking.com Cones and canyons? Or maybe Camino del Puma? Or should we find our own trail? Why not mix them a bit? Pfff…. decisions, decisions. Fact is, we have 4 weeks and that includes acclimatization time. Realistically we may have 3 weeks in total and with the tracks we plan to ride, we should be happy if we can make 50 kilometers per day. Substract a couple of days for 'I don't feel like riding today' and 'God, I've got the runs' or 'Let's do some sightseeing'… 750 – 800 kilometers is a nice goal for this trip.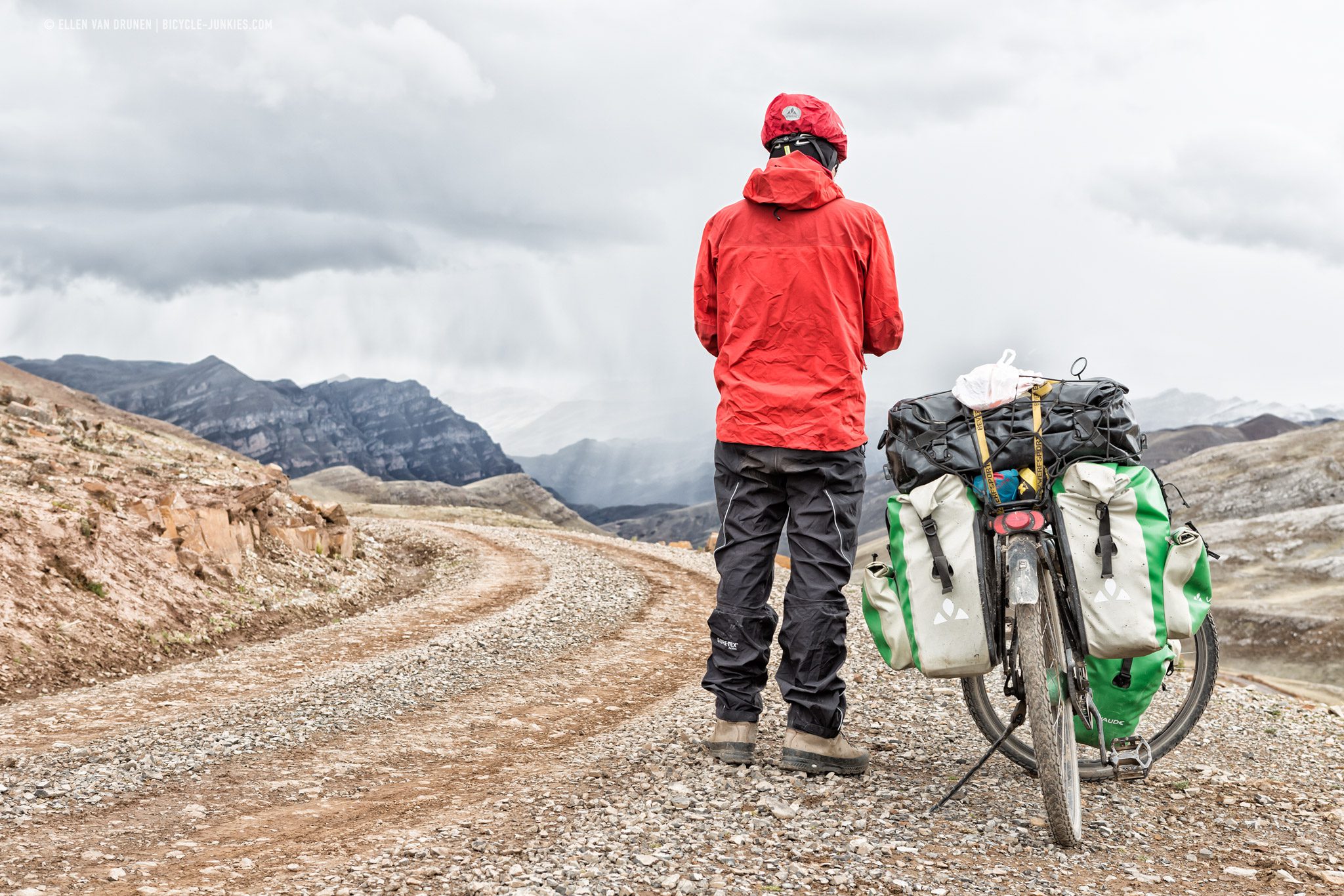 The plan
We will fly to Cuzco where we take some time to get used to the altitude and roam the same streets and plazas like we did 5 years ago. Have a coffee here and there and go out for lunch and dinner, after all it's holiday. 😉
Our plan is to ride to Arequipa crossing 4500+ meter passes on our way, partly riding the Cones and Canyons route. If all goes well, we take some detours. If something happens, we can take 'easier' roads as well. History has taught us we never seem to end up riding the routes we have planned, so we'll just have to find out and see where we will be riding. Maybe we take a 4-week lazy holiday in Cuzco instead! 😉 As I remember correctly they serve some amazing Pisco Sours!
Gear
As we are expecting various weather conditions, we will take raingear, warm clothes, semi-warm Cumulus sleeping bag, winter sleeping mat, winter tent (Hilleberg Nallo 3GT), but also t-shirts and shorts. All in two rear panniers and one handlebar bag.
Our bike
Here's some specifications of the bike we bring on this trip:
Bike: Avaghon X27.5
Rims: DT Swiss HX35
Tires: Schwalbe Smart Sam 65-584
Brakes: Magura MT5 / MT4 Disc brakes
Gear: Rohloff hub & Gates CDX beltdrive with CDX Expedition sprockets (50×22)
Front fork: Carbon
Testing gear
We will be testing some gear as well. First of all the DT Swiss HX35 rims; wider than the Ride Andra 321, but will they be strong enough? Secondly the brakes. Previous trips we rode with Shimano XT Disc brakes, this time we mounted the Magura MT5 in the front, with 4-piston brake calliper and in the rear the Magura MT4. If all testing goes well, it will be offered as an option for the Avaghon X27.5 and X29 bicycles.
And last but not least, a new gadget that we are really enthusiastic about: the Appcon 3000 USB charger. It fits in your head tube, can be mounted next to your bottle cage or just carry it in the Ortlieb Bikepacking Cockpit, which we are doing.
Ok, that's it! Just some more packing to do and we are off to a new adventure!