With a soft push I open the old, wooden door. For a short moment the conversations are silenced and about twenty pairs of eyes are staring at me. I nod with a smile and behind me the door closes. In the small, but overcrowded restaurant is barely enough space for two, but I find us a seat in the corner.
Within seconds Elmar walks in and again you can hear the silence and feel the staring, but it doesn't last long.
"So, tapas time!" Elmar fetches another chair and sits next to me.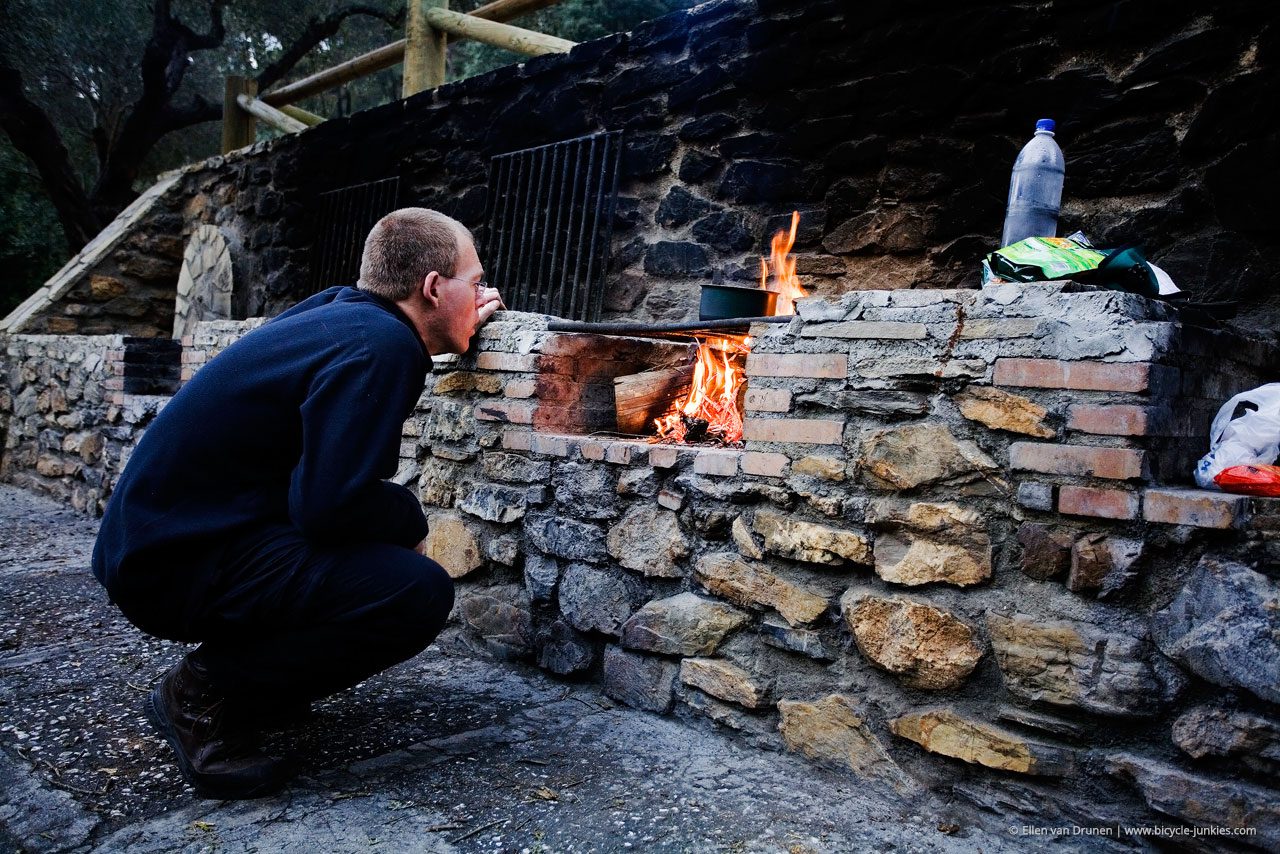 Through a window I see the pictoresque, narrow streets of Grazalema. Inside on one of the walls a huge flatscreen tv is showing a soccer game and the voice of the commentator is covered by the visitors of the restaurant. A couple in love is staring into each others eyes with love and a large group is receiving plates full of tapas. Wine is flowing generously. At the bar an old man with a weathered face is dipping his bread into the olive oil and next to him three workers are stirring their espressos. The half empty sugar bag is been whiped of the bar without hesitation and dissapears between the dirty napkins on the wooden floor. Their sigarette smoke circles up. Two waitresses are running around with trays piled with beer. The smallest and chubby one mumbles casually she will be there soon to attend us. In the mean time we check out the menu and just by the looks of it, I feel my stomach rumble with all these a mouth-watering delicacies. The waitress returns and takes our order; a plate full of meat accompanied with fries and salad. We will wash it away with a Coke. We need energy for the climb ahead!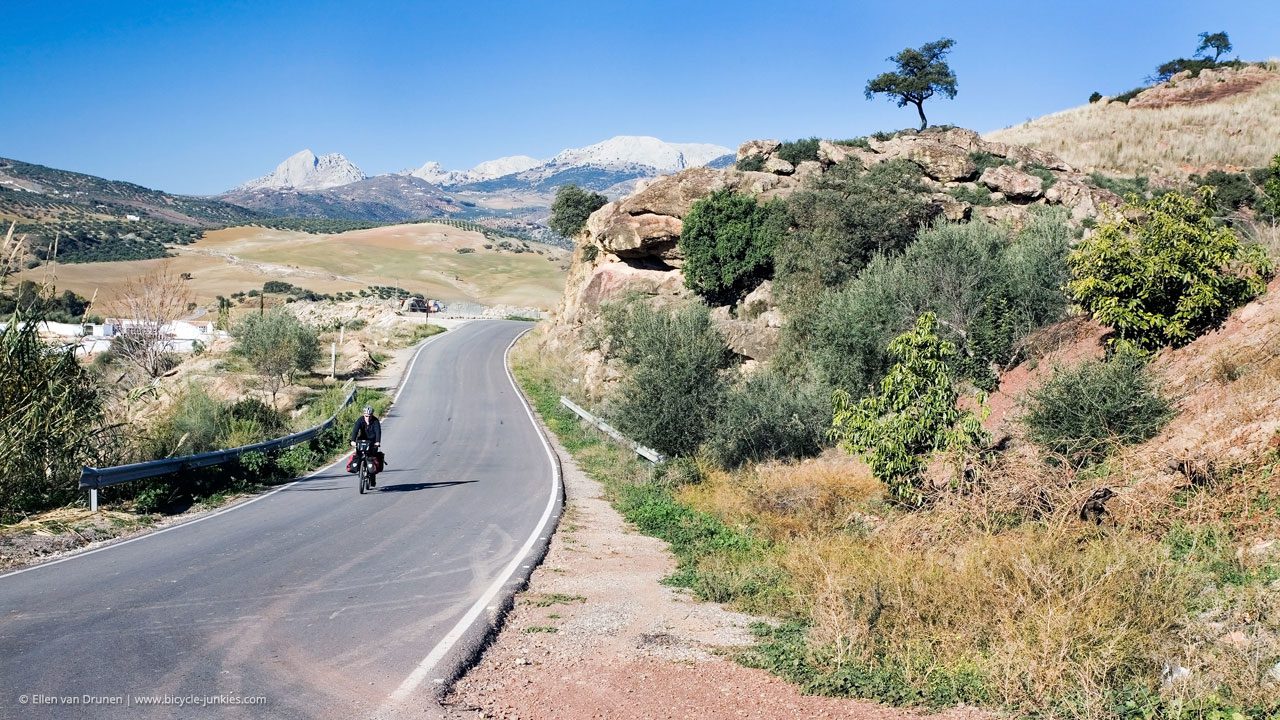 Two days ago we flew in three hours from Rotterdam Airport to Malaga and after doing some grocery shopping, we immediately hit the mountains. In fifteen kilometers we climb to Puerto Leon at 900 meters in Parque Natural Montes de Malaga, where we find a camp site. We are the only ones and make ourselves a fire.
The sun was shining but we were cooled by a fresh breeze coming from the sea and we find shade beneath the pine trees. As soon as we leave Malaga, we find ourselves some peace and quiet. Olive trees decorate the sloping hills where we cycle through. Once up the pass it starts to get chilly and we even have to wear gloves! I can see my breath escape into the fresh air while our campfire is warming us a bit. But soon we fall asleep, the early flight, the long climb.. it's time to hit the sack!
Thick clouds are hanging like a droopy bed spread over the mountains surrounding Ronda. Visibility is no more than 10 meters, I can't even see Elmar anymore! It's raining too… I guess this part is called 'Parque Natural de la Sierra de las Nieves' for that same reason!
National Park Sierra de las Nieves covers a total area of more than 18000 hectares, it's mountanous and is known for its rich flora and fauna. In the heart of the park you will find Mount Torrecilla (1909m). Since 1970 the park is a national hunting reserve and since 1995 a UNESCO Biosphere Reserve. The area receives a lot of rainfall, hence the name, which makes for a lush vegetation.. and two wet cyclists! But, well, it's a pretty sight!